Tonnino Tuna Chef Challenge: Submit A Video Now Until October.
It's time to submit a video to become the next Chef Ambassador in The Tonnino Tuna Chef Challange.  Tonnino, known for its high quality, hand filleted/packed Tuna is looking for the Next Tonnino Chef.  In addition to the title, the PRIZE is $5,000 towards the advancement of culinary education and a one-year supply of Tonnino Tuna.  I created an amazing recipe and now workin' on a video (yikes) for a chance to win dinero towards future dinner-O's.  I hope to fund my varied culinary education through classes, books, events, and all things food related to report on Nibbles of Tidbits — And I'd surely come up with a lot more Tuna recipes.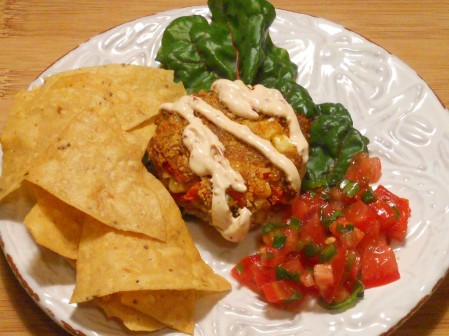 * The above photo doesn't do the flavor of our entry/recipe justice — We'll post more about [it] once our video is submitted.  Good luck all!