We Interrupt Regular Scheduled Programming For A Tasty Discovery: Krusteaz Cinnamon Crumb Cake.
With little time to spare, I was recently tasked with bringing dessert on a camping trip.  After scouting out potential mixes at the local grocery store, I chose Krusteaz Cinnamon Crumb Cake & Muffin Mix and a Ghiradelli Fudge Brownie Mix.  The Brownies were good, but the Crumb Cake was amazing — Yes, amazing.  The Cake was moist and the Crumb Topping stayed crisp.  We wrestled over who got the last piece and it wasn't me.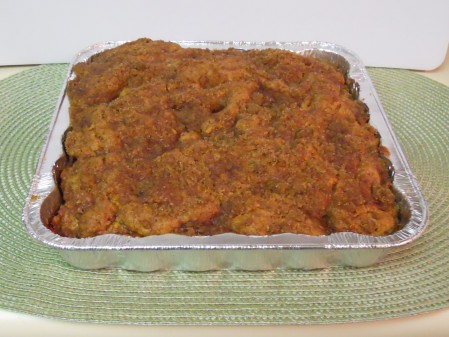 I've since gone back to the store to purchase several boxes — A couple boxes will be tacked on to Christmas gifts (hopefully the recipients don't read this), a few others are reserved for future preparation, and one box was prepared for co-workers.  Seven out of seven co-workers fell in love with it this morning.  And again, I missed out on the last piece.  It went fast.  I'm telling ya, it's good stuff.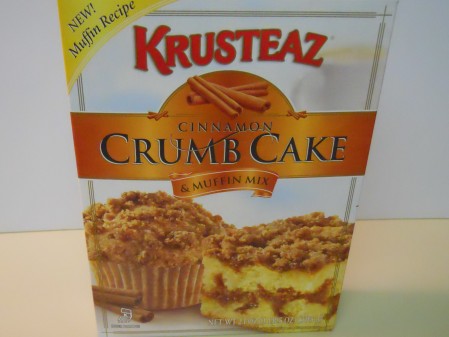 And since it's soooo good, we're anxious to try other Krusteaz products.  I currently have my eye on the Raspberry Bars, Key Lime Bars and the Berry Cobbler mixes.  The results of those tastings will soon be reported here.  One co-worker says their Pancake mixes are first-rate too, but we've yet to try 'em.  FYI:  If you're too fabulous to prepare a simple mix, recipes using the pictured product (and others) are available on Krusteaz website.