We're Rockin' On Down To The OC Fair's Block Party (Again).
At publishing time, there are 43 days, 23 hours, 52 minutes and 32 seconds until 2012.
And it's time for another Block Party, though it seems last year's was only yesterday.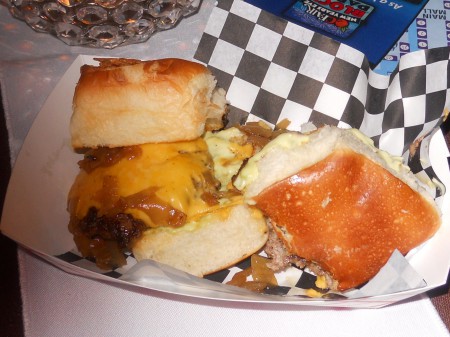 We were impressed with the inaugural OC Fair New Year's Eve Block Party in 2010/2011 and look forward to reporting about its 2011/2012 festivities starting at 7:30PM, December 31st.  Check back somewhere along the countdown as we may be giving away tickets.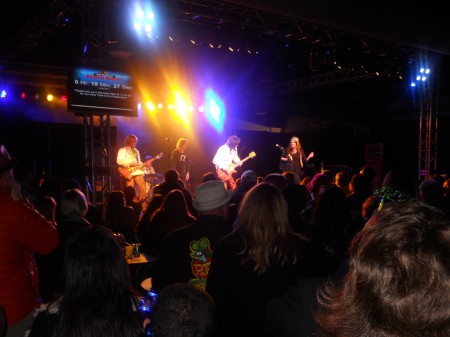 Posted photos are from the 2010/2011 event — Between the Gourmet Food Trucks, Tribute Bands, Dancing, Rides, Comedy Shows, Dueling Pianos, Casino, Fireworks and more.  There's plenty to do, see, eat and participate in before and after midnight.  Last year the crowd was fun, friendly, respectable, and varied in age.  The complementary Adult Chocolate Milk and food in the VIP Lounge was nice and the girls were sweet too.  Can you guess which is me?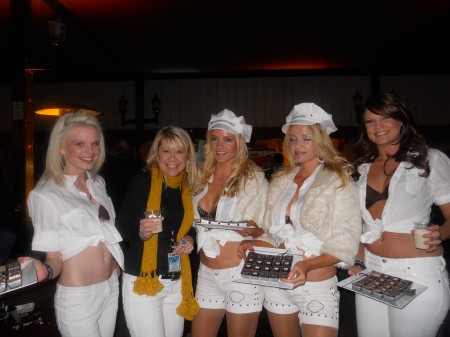 I now hope to see The Cure and David Bowie Tribute Bands with a Slider and Champagne.
Visit the OC Fair New Year's Eve Block Party website to learn more — Hope to see you there.
Fun choices on the final day of the year — A grand way to start the first day of the next one.