What To Make With All Those Avocados: Several Ideas To Consider.
THANKS to the California Avocado Commission for all this goodness — Since we had so many Avocados, we ate a lot of Avocado dishes/meals.  You name it, we made almost everything.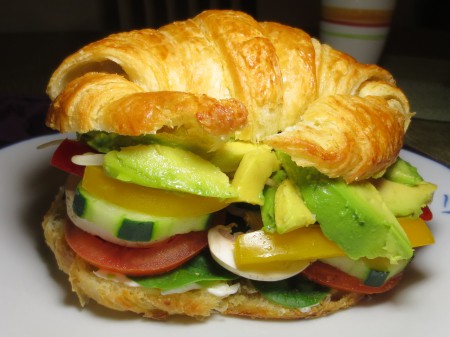 Most are familiar Avocado favorites and some ideas came from others linked throughout.
We made them all from top down — Starting with Snow Crab Stuffed Avocados made with Mayo, Lemon Juice and Zest, Red Bell Pepper, Dill and Red Onion.  Simple, rich and amazing.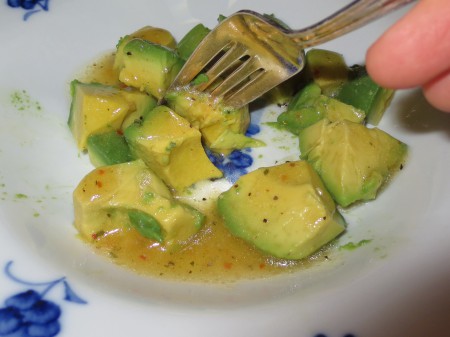 Continuing with a Veggie Croissant Sandwich made with Salad Bar Vegetables, Avocado, and Cream Cheese instead of Mayo.  An Egg Baked in an Avocado — Have you seen that one before?  It's different and not bad.  And I could eat an Avocado with Good Seasons Italian Dressing (above) everyday.  It's ready in minutes and always satisfies.  On to Mango Salsa.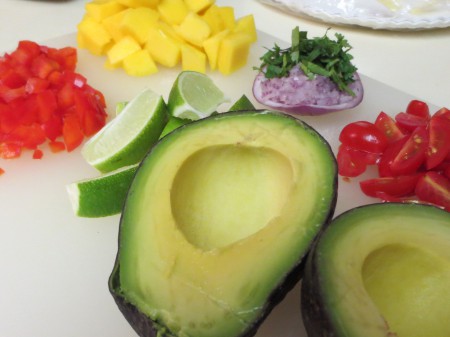 Mango Salsa ingredients, plus Jalapeno are pictured above and combined below.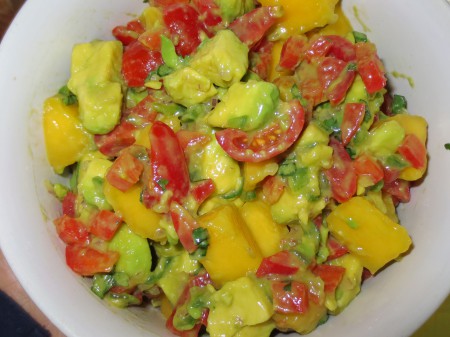 BLT Sandwich, plus A+, minus the L & T on this day.
Open-faced BLT, plus A, minus L — Avocado was mashed with a little Mayo.
Avocado Pizza (if you will) made with a Flour Tortilla, mashed Avocado drizzled with Olive Oil and Lemon Juice, topped with a Fried Egg, Cumin and Salt & Pepper.  I overcooked this Egg.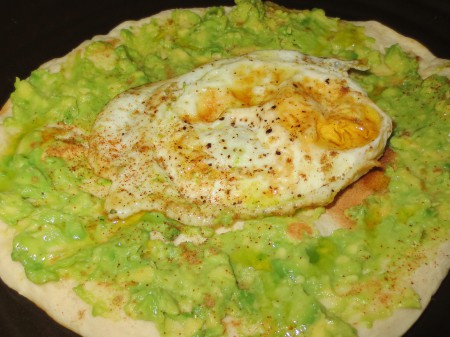 It could be better next time — The original is much more impressive.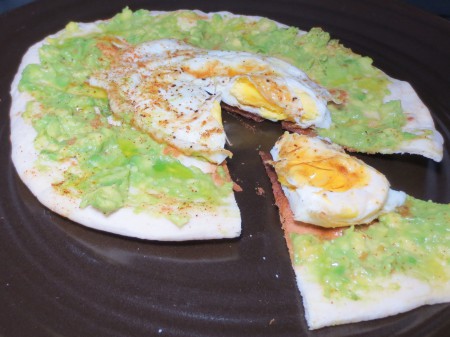 Black Beans, Corn, Red Bell Peppers, Avocado, Red Onions, Jalapeno and Lime w/EVOO.
Cucumber Avocado Salad with Tomatoes, Green Onions, Balsamic Vinegar and Olive Oil.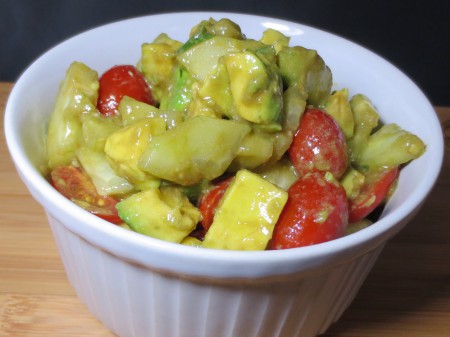 Avocado on Toast with Sriracha and Olive Oil — An unexpected new favorite.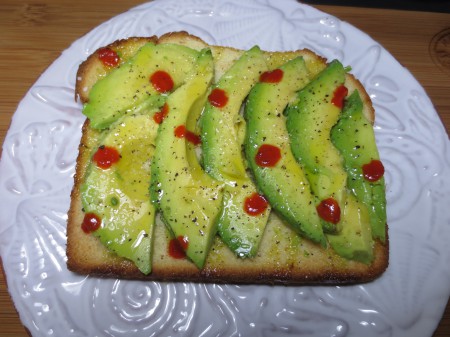 Avocado with Grapefruit — Many say how well it goes together.  It's okay.
And would you believe Avocado Ice Cream?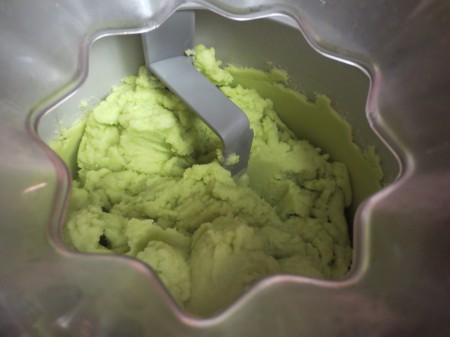 Ours was made with Avocados, Coconut Milk, Milk, Lime Juice and Lime Zest.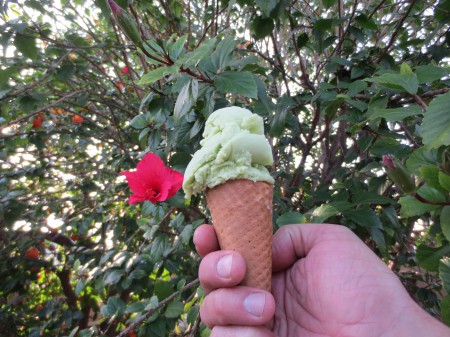 I didn't think I'd like the Avocado Ice Cream, but did and would make it again.
Ahhhhhh Avocados, they're wonderful to eat and moisturize well — Cheers to Avocados!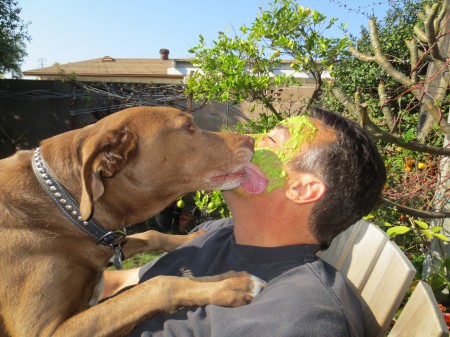 Dogs apparently love them too — I can't believe we ate 'em all and still want more.