Have you been to South Coast Winery & Tasting Room in Orange County?  It's the sister restaurant to the Vinyard Rose restaurant in Temecula at South Coast Winery Resort & Spa.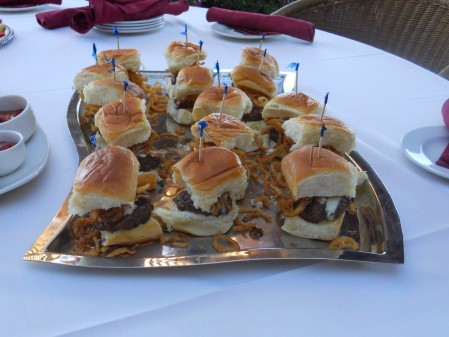 This was our first visit to South Coast Winery Restaurant & Tasting Room in Orange County.  We had a Happy Hour consultant meeting on their patio, a better location than our last meeting and more for Nibbles of Tidbits.  We didn't get to explore the tasting room this time, but we'll surely go back for that, especially since the pictured Happy Hour appetizers were impressive in quality and taste.  The service was good too.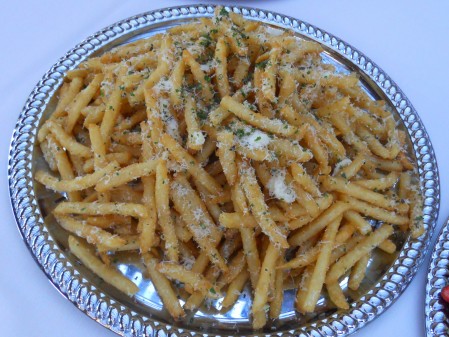 The Sliders were juicy, the Parmesan French Fries and Wings were crispy, the Cheese & Fruit Platter couldn't have been better, since all was fresh, chilled and large, and the Bruschetta flavors were perfect with the extra thin Toastettes.  All on the patio made for a nice meeting — Hope it's here next time.