First of many plates of food as we gathered to celebrate the 4th — God Bless America.
Watermelon in the pool with smiles and funny faces.
My favorite appetizer of the day — It's made with Edamame, Sweets Peas, Basil, Garlic, Parmesan Cheese and Olive Oil.  The recipe (to be obtained) will be posted in an update.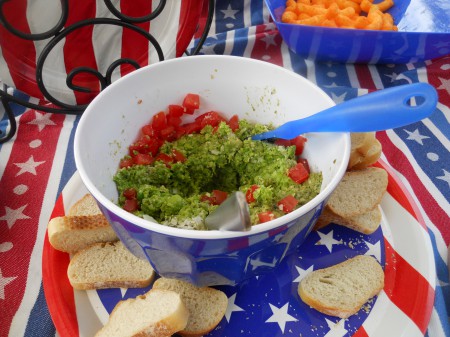 Carne Asada on the grill.
Balloons ready for a Water Balloon Fight — Was too busy throwing 'em to get photos of it.
Glimpse of our backyard fireworks show…
Enjoy the Summer — Eat, laugh a lot and love each day.