A Generous Deal Will Be Ready For You At Prime Cut Café & Wine Bar.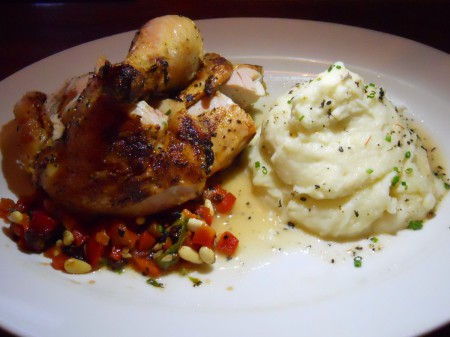 Have you been to Prime Cut Café & Wine Bar yet?
We happily discovered it down the street from the Honda Center.
The service is indeed warm and friendly, as described in The Prime Cut Difference (above).
Starting Monday, April 30th, they'll be offering prix fixe Three Course Dinners for $20. 
Nibbles of Tidbits got to pre-nibble it — Somebody has to make sure all will be up to par.
For Starters, we opted for the Tomato Bisque.
And the Marinated Roasted Beet and Avocado Salad — The portion sizes are generous.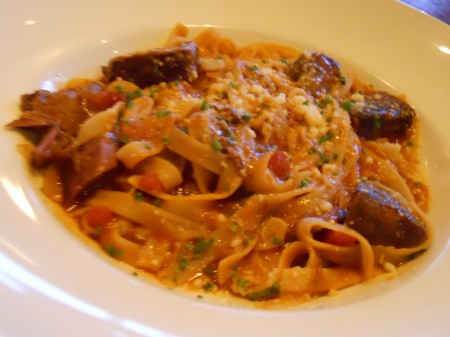 For our Entrees, we selected the Spice Roasted Chicken (top) and Shortrib Pasta (above).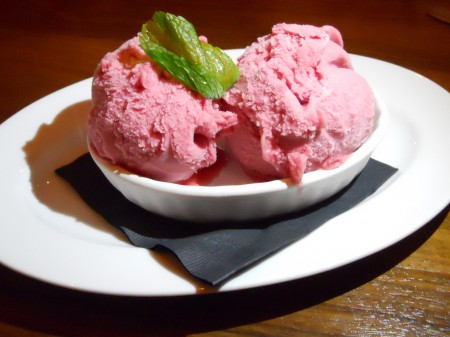 And the Wild Berry Sorbet and Carrot Cake for Dessert.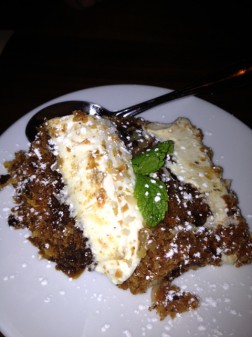 I love the Café's lighting — It just feels right and goes well with the classy food.
Dining at Prime Cut Café could save money on a movie ticket too — A Theater is next door.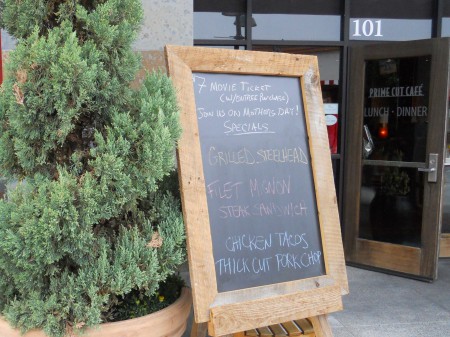 Bar area (below), straight ahead as you walk in.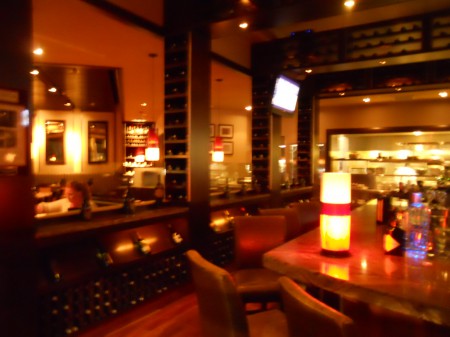 Cheers to a great deal — The Three Course Dinner MENU will be available M – TH.
Excellent Wine isn't included in the price, but highly recommended.