A Sampling of Nick & Niko.
I met a local food lover for dinner.  This guy knows his stuff too.  He suggested we first get an appetizer at Nick's Pizza Ristorante Italiano, then walk across the parking lot to Niko Niko Sushi for some Yellowtail Cheek he had previously reserved.  I thought it was a great idea and here's what it all looked like.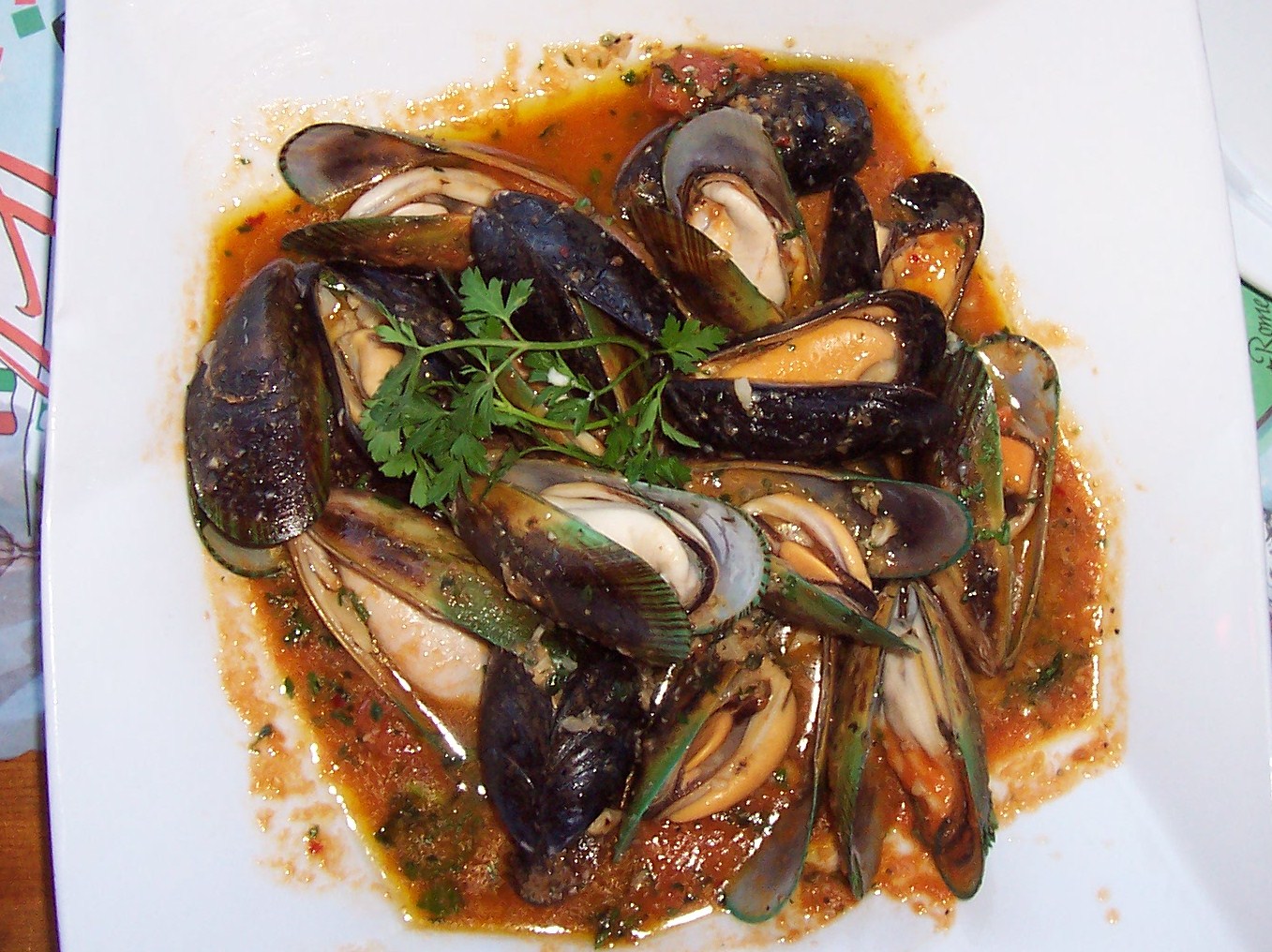 Don't let the name Nick's Pizza make you think it's just a Pizza place.  It's much more than that.  They serve some of the best Italian food in Costa Mesa.  It's located in an odd spot in the middle of a parking lot, but once you get inside you don't know that.  They have great service too.  We shared the Bowl of Mussels, described as steamed Mussels with Garlic, White Wine, Parsley and a Red Spicy Sauce.  I thought the mussels and the sauce had great flavor.
We then walked over to Niko Niko Sushi to collect our Yellowtail Cheek.  I've never had it before, but was game.  However, when we arrived, they informed us that they were out of it.  Bummer.  Instead we got Himachi, which included a bonus "we're sorry" piece.  That was nice. 
They also made us an Octopus Salad and Seaweed Salad, which was surprisingly good.  I write 'surprisingly' because I'm not really a fan of either.  All Octopus I've had thus far has been too chewy to enjoy.  This actually wasn't.  It was nicely marinated and tender.  And I have to also say that the Seaweed was the best I've had thus far too — Not too fishy tasting, like some can be.  Here's the related pictures.
Thanks to my food friend for suggesting all.  It was delightful.
Related Links:
http://www.nickspizzapasta.com/ , I do not see a website for Niko Niko Sushi at this time.
http://www.ineedtext.com/FoodBlog/?p=1301