Amish Friendship Bread. Is it Worth the Process?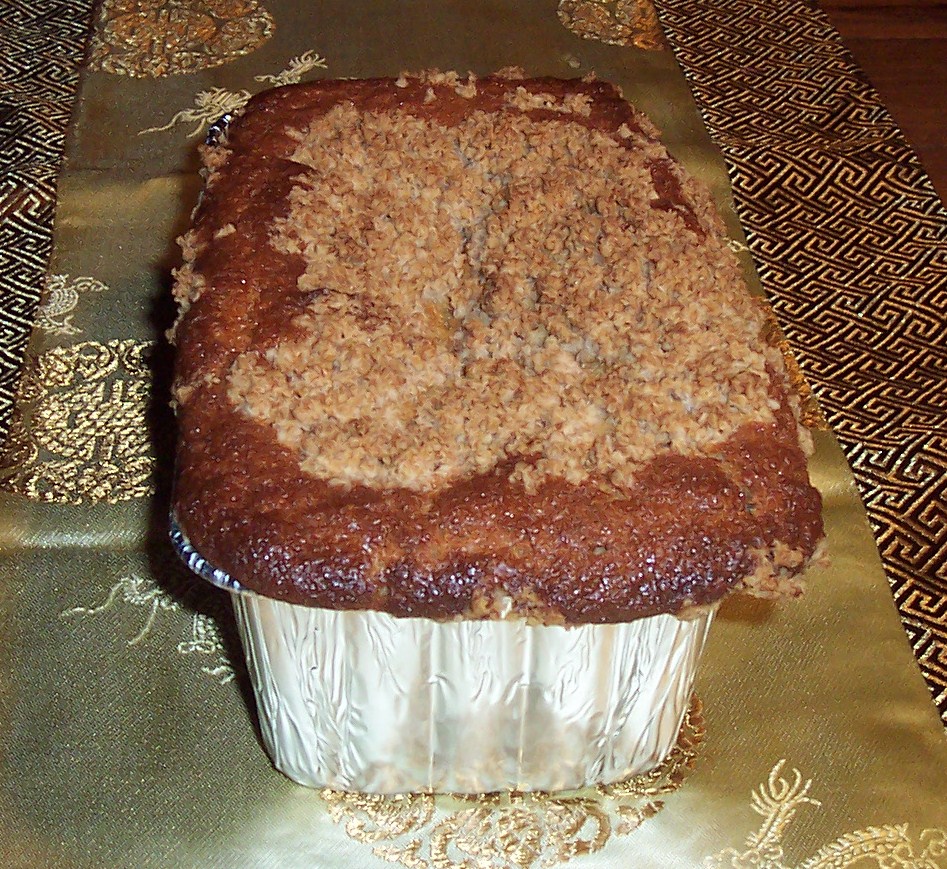 When my friend first gave me a Baggie-o-? I thought to myself, I don't know about this.  I must be honest, the baggie kind of grossed me out, but it was kind of interesting too.  At that time, she also gave me a slice of the Bread she just baked.  It was fantastic. 
Since I look forward to tasting it again, that will be my driving force.  I know that it's supposed to be good, so I'm continuing the process.  It appears to be sort of a Chain Bread.  I hope mine turns out as tasty as hers. 
She gave me a "Starter" on Day 3 of its creation.  I then had to pick it up from there.  I'll just need to do a little mashing for a few days, and let air out of the bag, when necessary.
It's Day 5 and I've been mashing here and there.  I'm in the swing of things.
It's DAY 6 — Now I need to add some things.  I'm scared, but gotta do it.  Here it goes.  I'm opening the bag and adding (1) Cup of Flour, Sugar and Milk, and then it's back to mashing and burping, as it will rise and ferment.
Whew.  I successfully mixed in all (3) ingredients.  It wasn't too bad.  And dare I say a little fun.  Now it's back to occassional mashing and burping for a few days.
It's Day 10 — More to do now.  First I get to empty the baggie into a bowl and ADD 1 1/2 Cups of Flour, Sugar and Milk and mix.  Then remove and add (1) Cup each to (4) new baggies to give to FRIENDS to continue the process, or chain.
You'll make (2) Loaves of Bread from the remaining batter.  Just follow the recipe provided with the baggie-o-?  The pictures below will show these final steps. 
ADD Bread recipe ingredients to remaining batter base.  Mix all and divide between two loaf pans.  I put Streusel on top for extra excitement.
Well, I made it through the process.  Yeah, I'm done.  It was kind of a pain in the you know what, but it does have a great flavor!
So, if you ever receive an Amish Friendship Bread Starter, this is how it goes.  Watch out friends, I have (4) baggies-o-? in hand.  I'm coming over…
Here's the Instructions & Recipe:
Streusel Recipe:
1 Cup Flour
1/4 Cup Brown Sugar
1 Tsp. Cinnamon
1/4 Tsp. Salt
6 Tbsp. Butter at room temperature
Add all ingredients in a bowl and cut together with 2 knives until combined into pea size pieces.  Top the batter before placing in the oven.
MORE INFO:
If you want to get started TODAY, here's a few Starter Recipe Links. I haven't tested any yet, so don't know which one works best.  Do you???
http://allrecipes.com/Recipe/Amish-Friendship-Bread-Starter/Detail.aspx
http://allrecipes.com/Recipe/Amish-Friendship-Bread-I/Detail.aspx
http://www.cooks.com/rec/doc/0,194,156183-225206,00.html