Gourmet Affordable Cupcakes Easily Made At Home.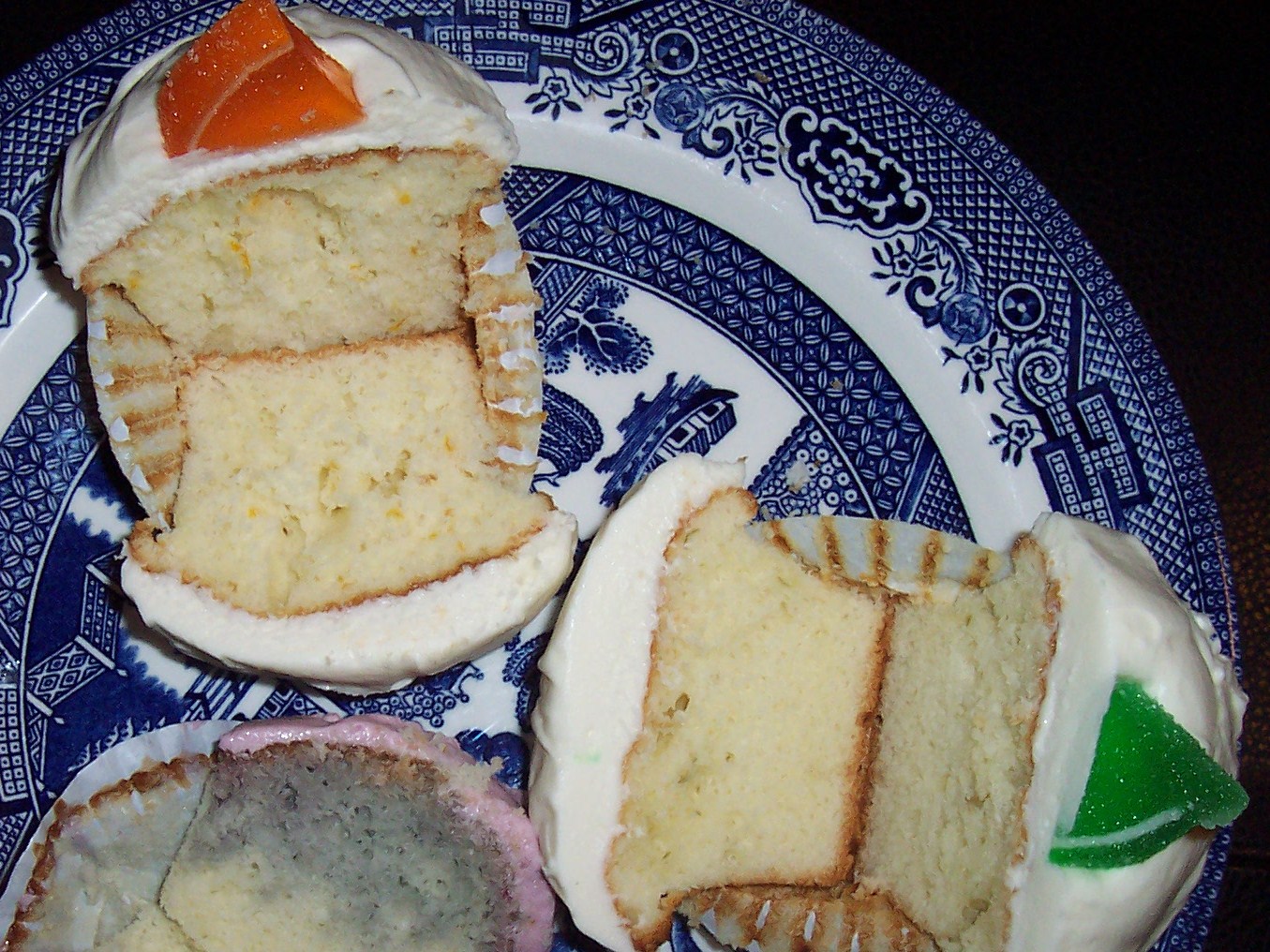 I'm saving $3 a Cupcake.  The trick is to make them, so I created My Own Cupcake Shoppe.  I've tried to make mine better than those previously reported on Nibbles of Tidbits.  Some Cupcakes are better than I've purchased, but none as good as the best.  I'm still striving towards that. 
I made all Cupcakes pictured and will post the step by step process when advised that it's not being published elsewhere.  That's currently unknown.  Until then, enjoy the concept.  It was fun making them.  Better pictures to be provided in a future post.
So far I've made the following flavors:  Orange, Lemon, Lime, Raspberry, Pineapple Coconut, Carrot Pecan, Snickerdoodle, Marble, Bailey's Irish Cream, White and Milk Chocolate Chips, and Chocolate Mint.
Related Links:
http://www.ineedtext.com/FoodBlog/?p=187
http://www.ineedtext.com/FoodBlog/?p=12
http://www.ineedtext.com/FoodBlog/?p=808