Best Happy Hour In Orange County Is At Bayside.
So far we've determined that Bayside Restaurant in Newport Beach has the Best Happy Hour in Orange County.  Their Tapas Menu is fabulous.  This visit we had the Crab Cake with Herb Cabbage Slaw and Chipotle Aioli (above) and  Fusilli Carbonara with Bacon and Parmesan (below).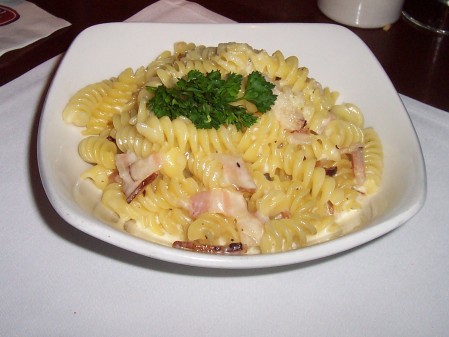 And the Sliced Beef Sirloin with Roquefort Blue Cheese Leek Fondue (below) is divine.  As like our last visit, the Tapas were top quality and excellent tasting.  The Bayside Tapas Menu is served daily from 5 to 9PM in the Lounge and on the Terrace.  Each item is only $5.95 and unique Martinis and select glasses of Wine are available for $6.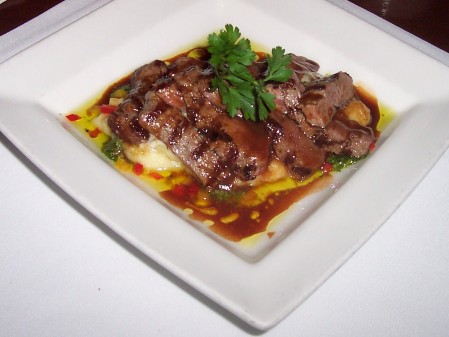 Most Happy Hours end at 7PM — We appreciate that Bayside's Tapas Happy Hour lasts until 9PM.  We're still searching for a restaurant that can top their selections, service, prices and hours.  If so, we'll surely report about it.