California Wine Festival: Days Of Wine Tasting Near The Beach.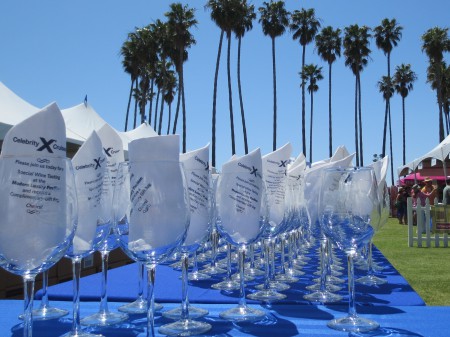 Our first experience at the California Wine Festival — Wine glasses lined up for tasting.
We grabbed a couple glasses and sought out the FOOD, because it's how we roll.  Plenty of Wine was all around and available from noon to 4 — Best get some food in us to start.
Ribs and Chicken Wings from The Point Restaurant & Bar in Dana Point.
Messy with a Wine glass in hand, but the meat fell off the bone and both were flavorful.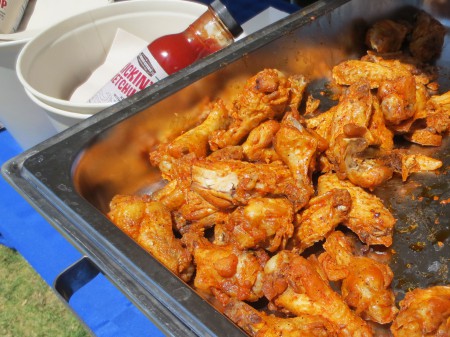 Tall tables were scattered throughout the event and came in handy when free.
For a list of Participating Wineries, check with the California Wine Festival.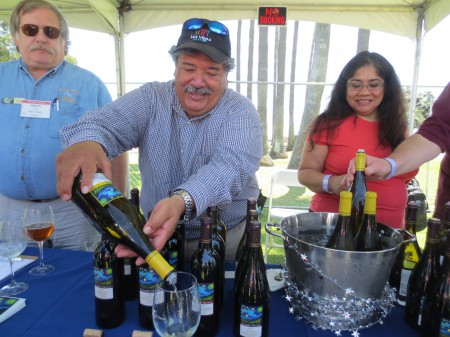 Pasta from Gemmell's Restaurant may not look like much in the photo, but it was amazing!
I don't know what it was, but if everything they make tastes as good, I've been missing out.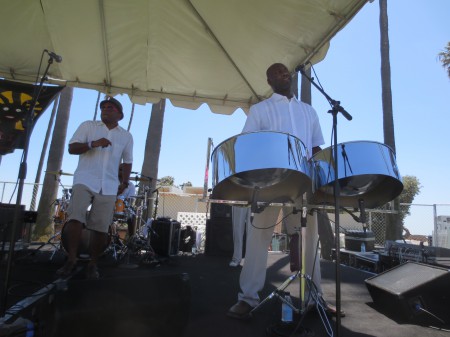 A generous Taco Plate from Chelas Mexican Grill was another winner for me.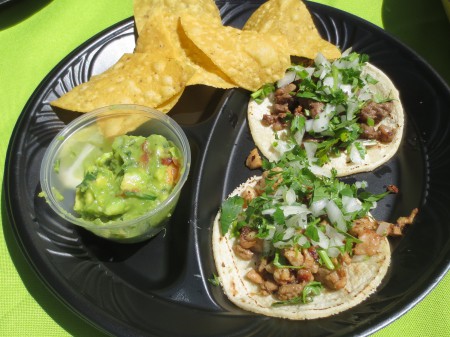 Wine has the leading role at this event, so the heartier food options were appreciated.
VIP Pavilion (above) — It didn't look more exciting, but had more chairs and shade.
Grilled Fish Tacos from Rubio's.
Sushi from Mahé.
White Chocolate Dipped Strawberries from Celebrity Cruises.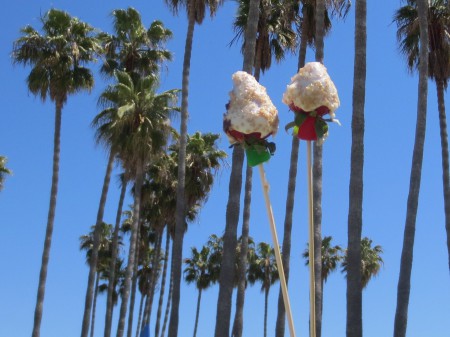 Cheers — We're hoping to win a free Celebrity Cruise, if they haven't picked the winner yet!?
An Alcove similar to one on a Celebrity Cruise Ship — Our favorite Festival Sponsor.
We had White Wine on this warm, sunny day — Missed out on Red and want to do it again.
We frolicked and planked on Doheny State Beach afterwards and then went out for Sushi.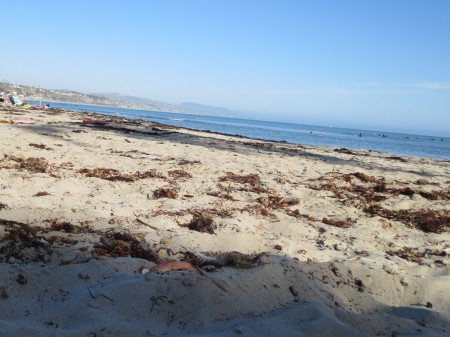 One fine day.