Crispy Artichoke Hearts At El Galleon Restaurant: Get Something Else.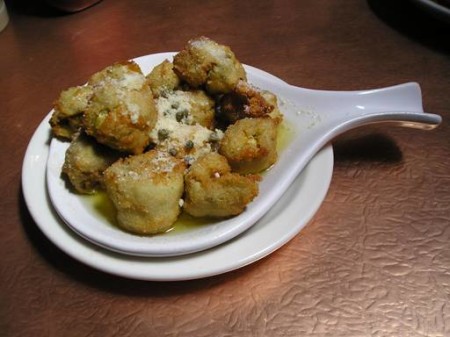 Do you see the pool of Garlic Butter under the Crispy Artichoke Hearts (above)?  We had the same Hot Appetizer at El Galleon Restaurant in Avalon on Catalina Island, except our pool of Garlic Butter was twice as deep.  Our formerly Crispy Artichoke Hearts could high dive into it.  We were surprised to see them served that way.  Why would El Galleon fry them to a crispy, golden brown only to place them essentially in Oil again?  It's simply a bad idea.  The Garlic Butter should be served on the side to preserve crispiness.  Don't you think so?  And they're too expensive at $11.95.  We'll get something else next time.  El Galleon is otherwise a fun place with Live Karaoke and countless other dishes and specialty drinks to choose from.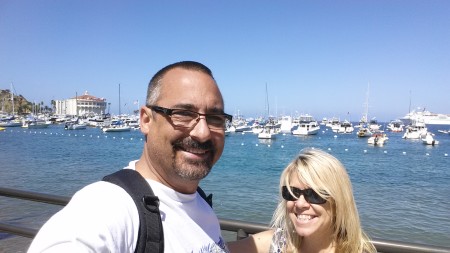 We LOVE spending time on Catalina Island — See our previous Blue Water Grill report.