Cruisin' In Style To Gladstones In Malibu (Pacific Palisades To Be Exact).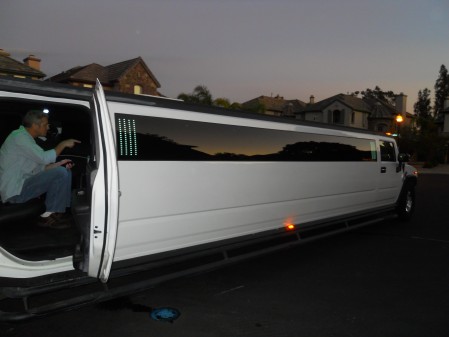 What an amazing meal and time we had at Gladstones Malibu, technically located in Pacific Palisades.  Did you know that?  I didn't.  It's been about 15 years since I've been there.  Gladstones has been in existence for decades, but recently stepped into a new era with a new look and menu that's true to its iconic heritage.  We fittingly cruised there in style.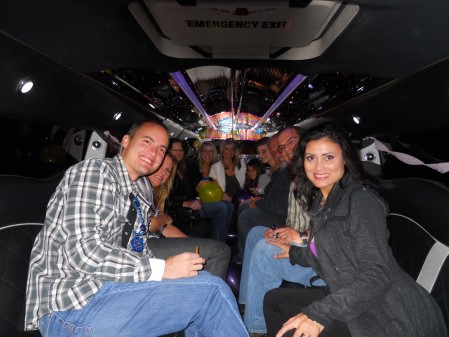 Most were able to squeeze into the photo before setting out (minus the kids) to celebrate the 40th Birthdays of David and Chris (both in plaid).  I'm found above the yellow balloon. 🙂
I said CHEERS with a Watermelon Mojito, which was perfectly refreshing and strong.
We had a few Oyster virgins in the crowd who were willing to give 'em a try.
It was funny to watch — Let's just say that no newbies fell in love, except for one, as shown below.  Jerry said 'the aphrodisiac aspect of the Oyster kicked right in' and Ami had to hide.
Get a room — Continuing on with the Seafood Ceviche.
And then the reeallllly great stuff came, Lobsters and USDA Prime NY Strip Steaks, oh my.
Gladstones Market Seafood Pasta.
My plate with King Crab Legs, always a fave.
The Curried Coconut Shrimp was reported to be very good, by the one who brought his homemade (grown and roasted) Salsa in the limo, which was fantastic too.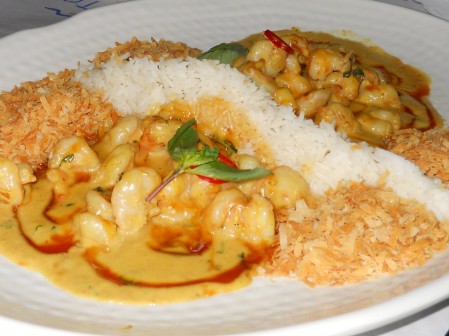 Most had the Lobster and Steak combination.
It was a little too cold to dine on the large patio with "jumbrellas" this October evening — The ocean view is nice, but best captured in photographs during the day.
Happy Birthday friends and thanks for all Jer!
We love how Gladstones packs goodies TO GO.  I brought home a marvelous Sea Turtle and almost felt bad digging into the leftovers the next day.