Endless Food & Fun In Huntington Beach – Who Wouldn't Want It.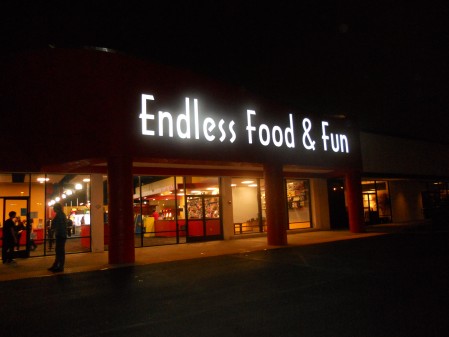 Due to scheduling, I unfortunately missed this event at Endless Food & Fun in Huntington Beach.  It seems like my kind of place too — A giant one-stop destination for endless FOOD, fun and entertainment that includes a Buffet, Restaurant, Bars, an Arcade, Lazer Tag, and so much more.  The possibilities are seriously endless.  Our Guest Blogger, Bonnie was recently invited there and reports about it below.  I can't wait to go.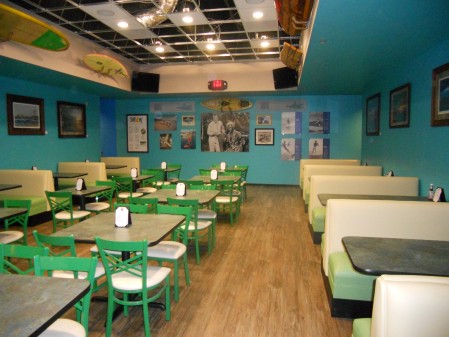 Endless Food and Fun lives up to its name! There's a brand new entertainment complex in Huntington Beach, Endless Food and Fun, and on Wednesday night they sponsored a private, complimentary event specifically for the local hospitality industry. Due to my connection with the Huntington Beach International Surfing Museum, which donated numerous items to one of EFF's themed dining rooms, I scored an invitation.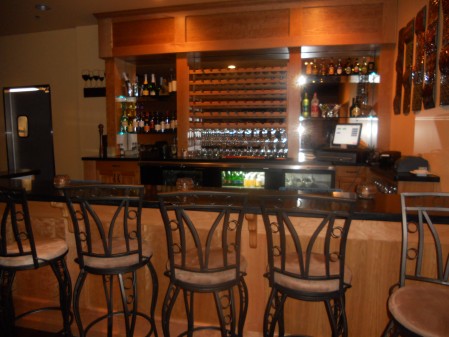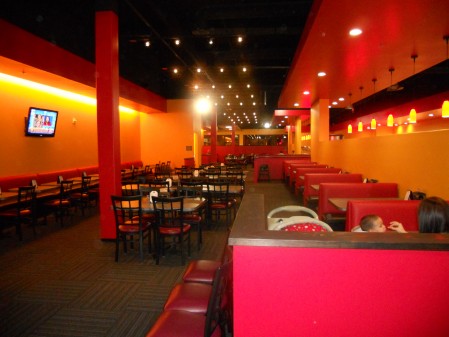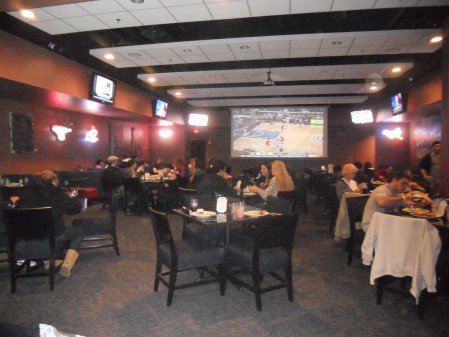 In fact, I was personally treated to a VIP tour of all 47,000 square feet of this awesome complex.  Our first stop was their upscale restaurant, Delicioso! where parents can dine in comfort and style while the kids play nearby. The attention to detail was very much appreciated by the interior designer in me – they even thought to soundproof the room.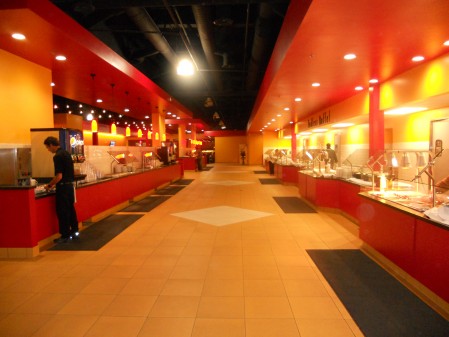 The next stop was the 200 foot long Las Vegas–style buffet, which serves fresh food that changes every night.  They even have a manned pasta "station" where you can personalize the dish any way you want. This night I opted to do just that — I asked the Chef to combine two different sauces, two kinds of cheese, asparagus, garlic and linguine, and my custom creation turned out quite tasty.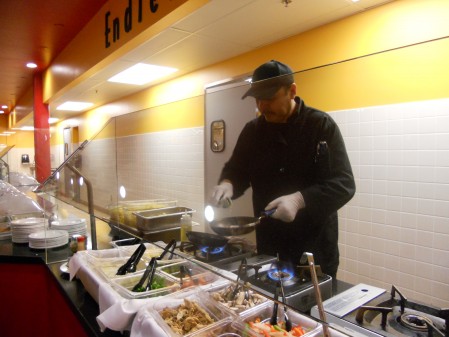 I dined with friends from the Museum in the Surf's Up themed dining room, which is loaded with vintage surfboards and other memorabilia that was donated by the Museum. It even includes an exhibit board that I personally put together for the Museum's Surfin' Exhibit back in 2006. Plus, I got to meet two Surf legends, "Local Hero" inductee David Nuuhiwa and first ASP World Pro Champion Peter "PT" Townend.
After dinner, I continued on my personal tour with owner and operator Andrew, who showed me the other three themed dining rooms, the arcade, and the 7 private party rooms, which are used not only for parties, but for tutoring children after school as well. It's a true multi-purpose facility.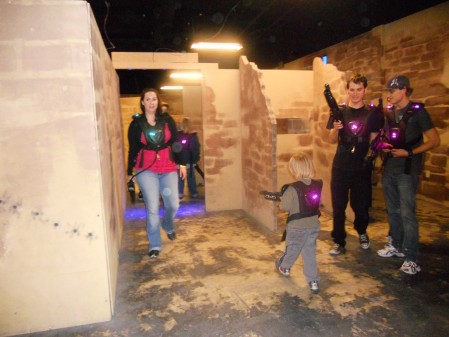 Finally, we came to the pride and joy of EFF, which is their laser tag arena. The room is chilled to 64 degrees on a constant basis and it may be the most innovative laser tag arena in the nation. Though I did not partake in the laser challenge this night, it looks like a lot of fun.
Endless Food & Fun has two bars that serve an excellent selection of beer and wine. One bar is in Delicioso! which is only open on Friday and Saturday nights. I plan to take up their offer of dinner there in the near future, as I really had a great time and can't wait to go back – Thanks Keeli!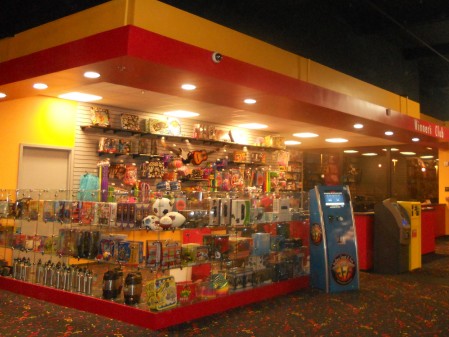 Thanks Bonnie — I can't wait to go to Endless Food & Fun.  Who wouldn't want that?