Fourth Of July Cake On Its Way To A Party.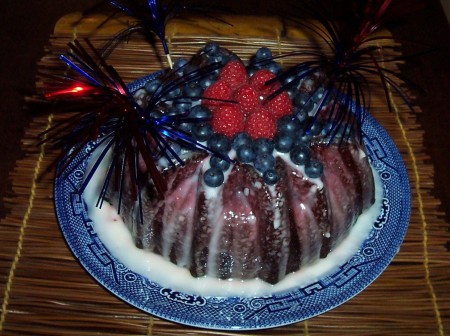 It's a doctored up Red Velvet Cake from a mix — I added a box of Chocolate Pudding Mix, Vanilla Extract and Orange Juice in place of Water.  And the Glaze was made with Pineapple Juice and Powdered Sugar.  I hope it tastes good, since it's on its way to a 4th of July Pool Party.  We'll report back.  Happy 4th to YOU and God Bless America.
UPDATE:  By the time the Cake was cut, I was busy swimming in the pool in my dress, HA.  I'm told it was good, but unfortunately didn't get a photo of its beautiful color.