Happy Mother's Day To All You Muthas From Nibbles Of Tidbits.
Chicken samples from the backyard grill on Mother's Day — Anticipated and appreciated.
Bouquets of flowers and fruit flourish.
Tortilla Roll Ups with Smoked Turkey, Ham, Peppers, Cream Cheese, Chives and more.
Specific recipe for above to be posted soon — A past similar recipe is linked here.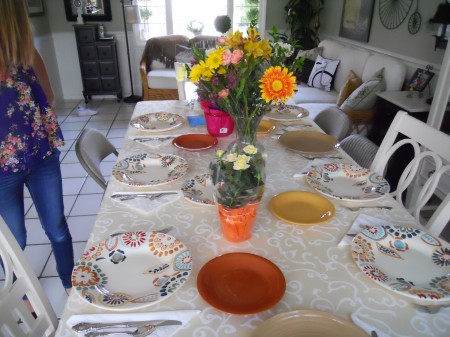 Happy Mother's Day Mom!  Thanks for ALL you've done and who you are.
I'm blessed and lucky.