The Park Bench Cafe Off Goldenwest: It's For The Dogs (And You).
The Park Bench Cafe — An outdoor Cafe in Huntington Beach that caters to dogs and people.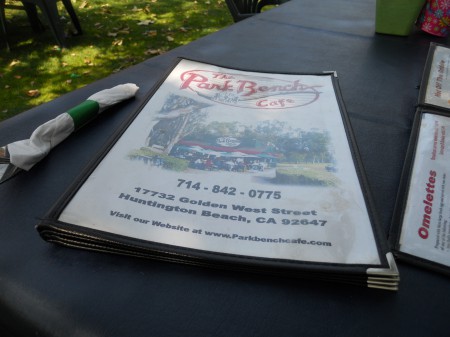 A serene place for Breakfast or Lunch — Dogs are treated to Canine Cuisine and people pay.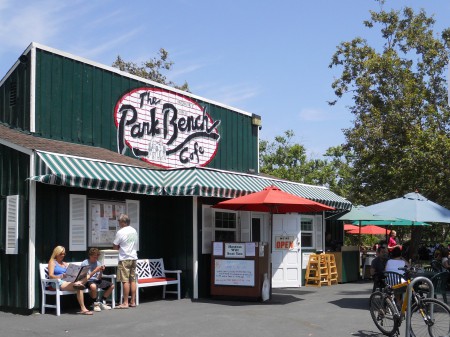 We had the Club House Sandwich pictured at top and the Supreme Melt below.
And Leon had the Peanut Butter Puppy.
Water is available for the Dogs.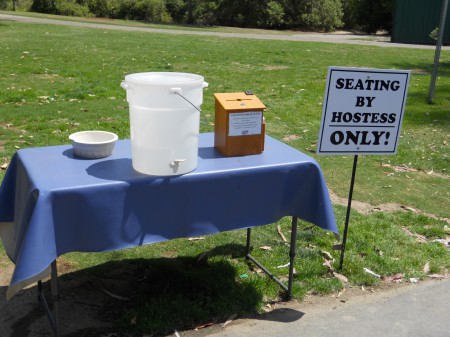 And the surrounding park and lake are picturesque for all.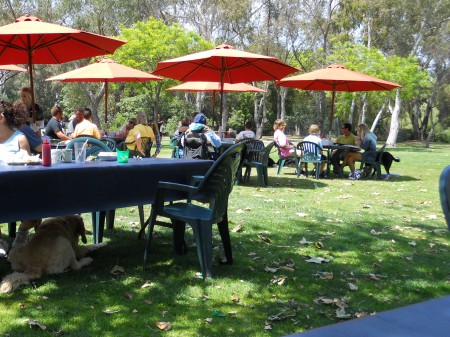 The French Fries are extra good.
Back view of The Park Bench Cafe and its outdoor seating.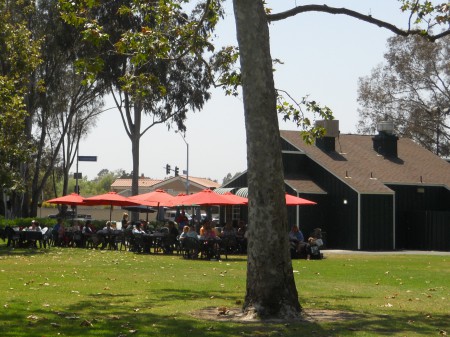 And view from car, before backing out to head for nearby dog beach to soak in the sun.
Dog day afternoon without a bank robbery — I see why it always looks busy when I drive by.