Hear Ye OC Locals, Stay Tuned World: Tickets & More For All In 2012.
The odds are good for the locals — I know most readers aren't in the neighborhood, but if you are, the chance of winning (2) Tickets to the OC Fair New Year's Eve Block Party is 17/1.  To be entered to win them, leave a comment here and/or see our previous report for more ways to enter.  You may enter once a day until Christmas.  Odds subject to change.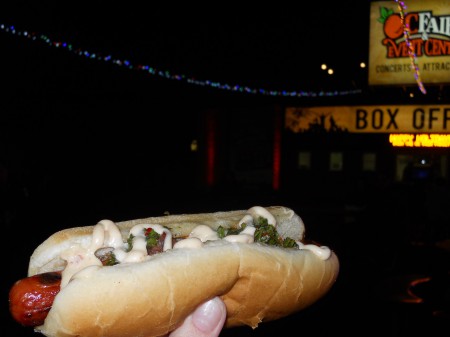 You could be toasting with a Bacon Wrapped Hot Dog at midnight — Good luck!