Historic Strips And Cheese Along The Bike-Walkway In Huntington Beach.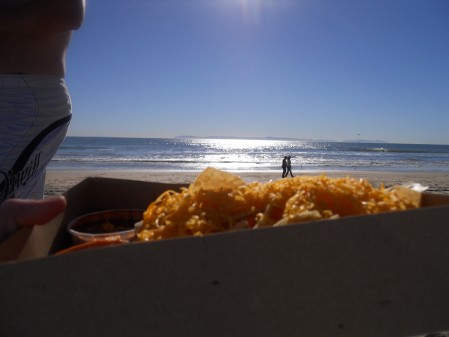 It's practically Summer all year long in So Cal — Although it's really Winter, today we couldn't tell.  We all had Strips and Cheese from Zack's or Jack's in Huntington Beach, near Lifeguard Station #11.  Fixated on the Strips and Cheese, I forgot to check where I got them.  Similar and/or related food shacks along the HB bike and walk path have sold 'em for years. 
Today some went swimming, some rode bikes, played Frisbee and football, and others dug for sand crabs, but ALL had the HB Strips and Cheese for old time's sake and a few others for the first time.  I first had them as a kid.  They're unique in that the Cheese isn't melted and the Sauce is mild and sweet — A good beach combination.  Hope they're sold for another 50 years.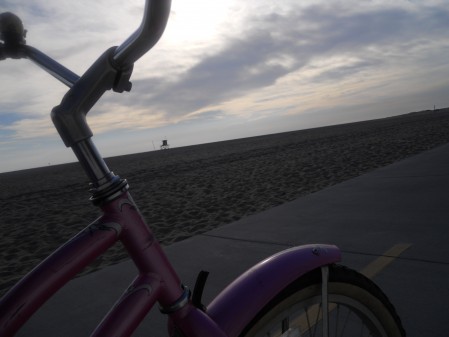 It's a beautiful day in the neighborhood.