Homemade Corn Tortillas: Easier To Make Than You Might Think.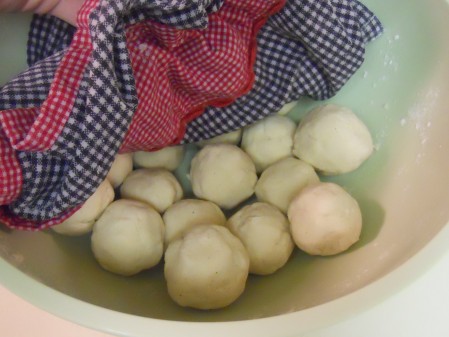 'Make Homemade Tortillas' has been on my To Do List for years.  After tackling Homemade Pasta, it was finally time.  I started with Corn Tortillas, posted here, and then moved on to Flour Tortillas (a little more complicated), which shall be posted soon.  This is the Corn report…
After reviewing several recipes online, I opted to make the one posted on the back of the Maseca Masa bag, which was easy to follow and the Corn Tortillas turned out well.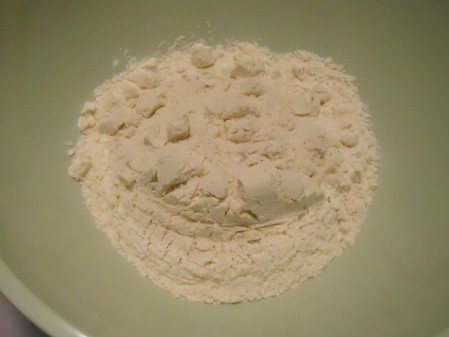 Only three ingredients went into their creation — Masa, Salt and Water.
Start by combining the Salt and Masa.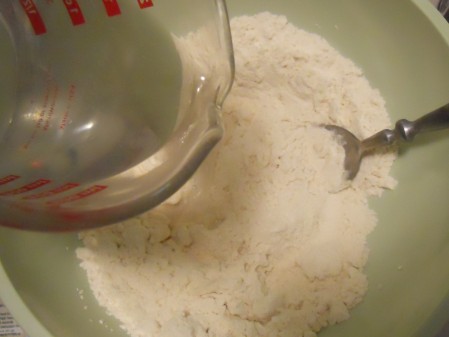 Then add Water to the Masa/Salt combination and mix to form a fairly stiff Dough.
Once the Dough is satisfactorily formed, divide into targeted amount of Tortilla balls.
We formed 18 balls to ultimately create 18 Corn Tortillas.
Roll out each Tortilla ball in between plastic sheets — We used the inside of a baggie, which worked well.  The Tortillas are easy to separate from the plastic before hitting the skillet.
Once the Tortillas are formed, each is heated in a dry, medium-hot skillet for approximately 50 seconds per side, then set aside under a towel and/or bowl to keep them warm and soft.
As you can see, the hardest thing was to roll 'em out into perfect circles, which we didn't do.  We could have used a large Cookie cutter, but opted for the rustic look this first time.
As noted, before opting to make the simple Maseca Masa Corn Tortilla recipe, I collected several others from around the web — And for future reference/use, they are all linked here:  Gourmet Sleuth, All Recipes, In Jennie's Kitchen, Cooking Mexican Recipes, Simply Recipes, Eating Cleveland and What's Cooking America.  All their Tortillas look better than ours.  You'll find everything you need to make good Homemade Corn Tortillas.  Good luck to you!