Homemade Pasta: Check It Off Your List Of Things To Make.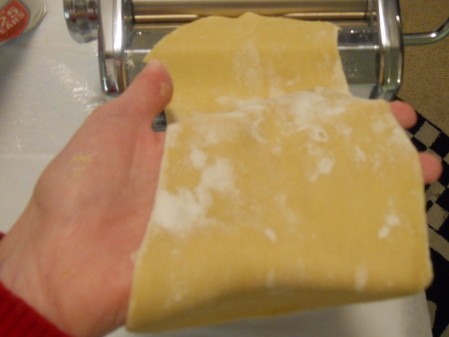 I've had this Pasta Maker for way too many years and it's not even mine.  Isn't that terrible?!  And to make it worse, this is my first time using it.  I've periodically reminded my friend that I still have it and did intend to use it someday.  Since she hasn't been ready to use it, my confiscation was overlooked.  Thanks Nora — I'm finally making Pasta.  I'll try to save you some Fettuccine, Linguine or Spaghetti.  This Marcato Atlas Pasta Maker works really well.
Two cups of Flour, two large Eggs and a little water was used to make all that's pictured.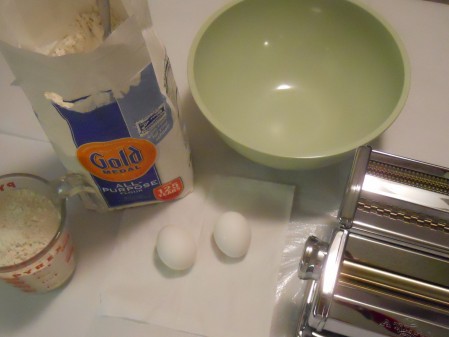 Make a well of Flour.
Add the Eggs to the center.
Stir the Eggs before or after adding to the Flour well.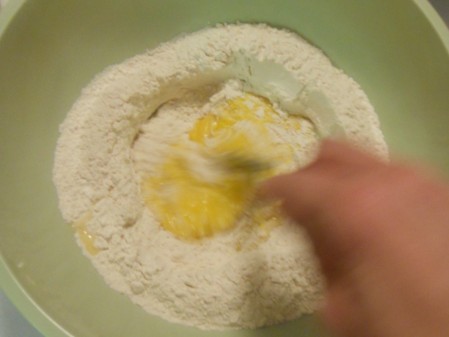 Slowly start to bring the Flour into the Eggs.
Add a little water, enough necessary to arrive at a Dough consistency.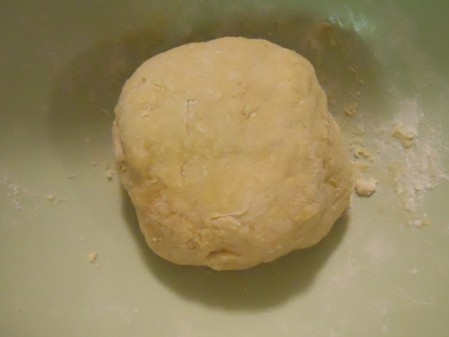 Ta – Dough… My very first Pasta Sheet.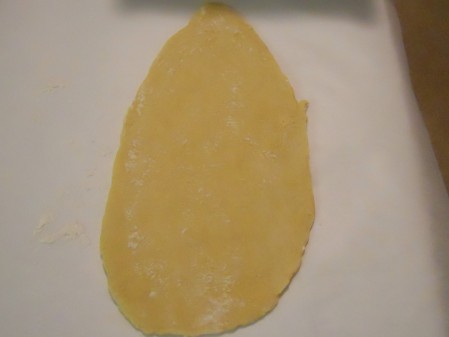 How exciting — It's easy when you work with a little Pasta Dough at a time.
Making the Pasta Sheet longer and thinner — A little tricky, but fun.
I was very impressed with the quality of this Pasta Maker — It was still shiny too.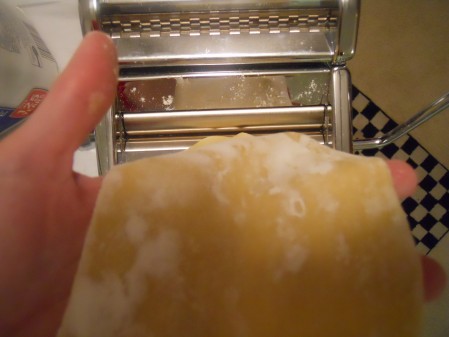 I believe Fettuccine is being made, but unsure of Pasta's subtle name/size variations.
Turning Pasta Sheets into Noodles.
Separating the Noodles.
It's Fettuccine graffiti in the hood.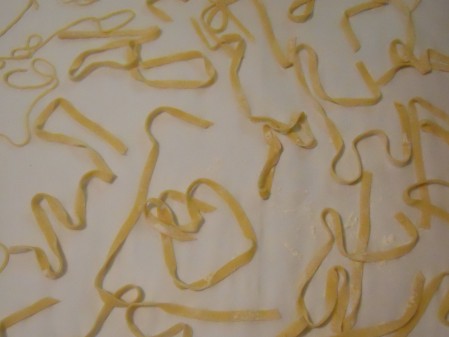 And Spaghetti graffiti in the house.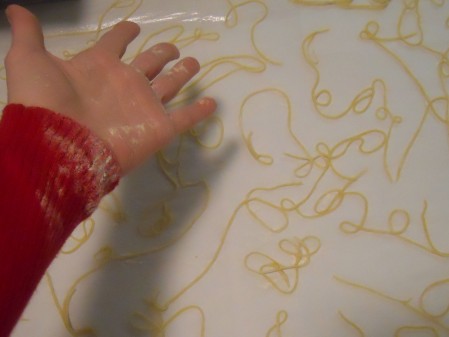 Straightening out our act. 🙂
'Make Homemade Pasta' can finally be checked off the list.  Next it'll be Tortillas.
Boiling Water was awaiting the Spaghetti.
And a pre-made Marinara Sauce was heated and ready.
I boiled the Noodles a couple minutes, drained 'em and added Sauce and shaved Parmesan.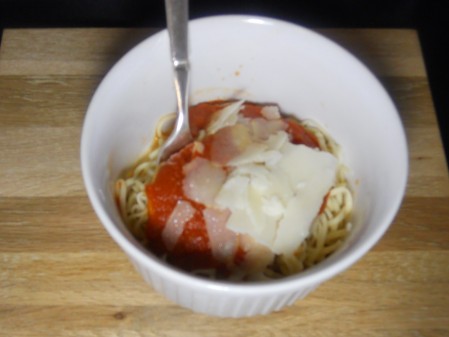 All went so well!  I pre-laid parchment everywhere before starting, which helped.
Noodles ready for future Sauce action — An Ala Limone from Cook's Illustrated stands by.
Here's the recipe used to make the above and here's how to freeze the leftovers.