Nothing Bundt Cakes: So Yummy, You'll Wish It Didn't Have A Hole. What?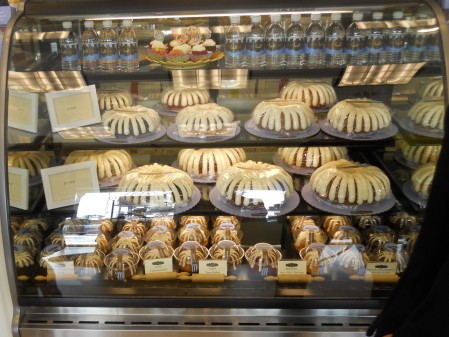 Making its way out from Las Vegas is Nothing Bundt Cakes — They say it's so yummy you'll wish it didn't have a hole.  Wow, provocative.  It and the love of Bundts compelled our visit to their latest franchise that opened in Costa Mesa (off 17th/Santa Ana) this week.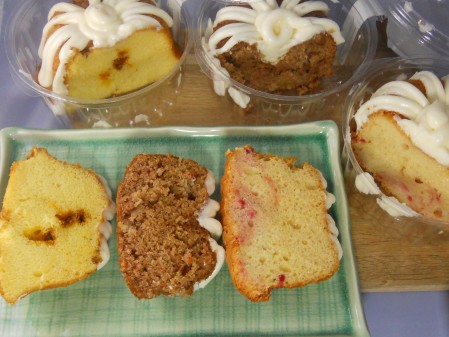 We tried three Bundtlets — Cinnamon Swirl, Carrot and White Chocolate Raspberry.
Free Cake Samples are baked fresh and available daily.
Nothing Bundt Cakes sells a little more than Bundts — The service here was excellent.
They're open now with Grand 'O'pening VIP and Charity Events happening this Thursday and Friday — A Ribbon Cutting, Wine, Jazz, Cake, CHOC DAY, face painting and more.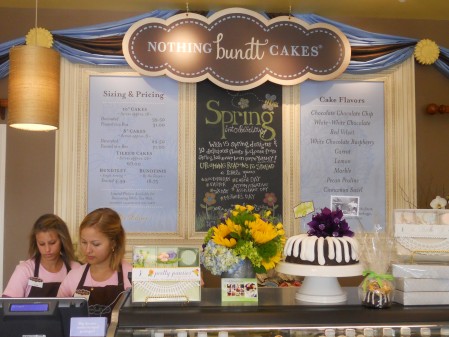 Pick a Bundt — 40 designs and 10 flavors.
Our favorite today was the Cinnamon Swirl.
We're happy to see Nothing Bundt Cakes in the neighborhood.