Selection, Marination, Heat And Rotation, Not So Distant Gratification.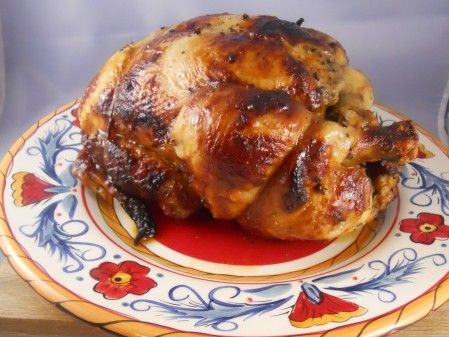 This Chicken was marinated with Olive Oil, Lemon, Rosemary, Thyme, Onion, Garlic, S & P, for a couple days — It was then fit to be tied, cooked and enjoyed for its aroma and flavor.
I haven't used the Rotisserie much lately, since it has been less expensive to buy the cooked Rotisserie Chicken, which is fine, since it's done — And seems especially good from Costco.
If otherwise economical, it's quaint to heat and rotate fresh Chicken at home — It's effortless and fills the air with home cookin' goodness that goes particularly well with board games, rain and Mimosas.  To rotisserie or not to rotisserie is the selection, to instant or not so distant gratification.  Next stop is usually Stock.