Is There a Birthday in The House?
Dinner at Charlie Palmer at Bloomingdale's, which opened four days ago. WOW. WOW. WOW.  Lot's to say about this fabulous restaurant, but now we're focusing on the birthday dessert.  Thank you for the stellar service and truly amazing food.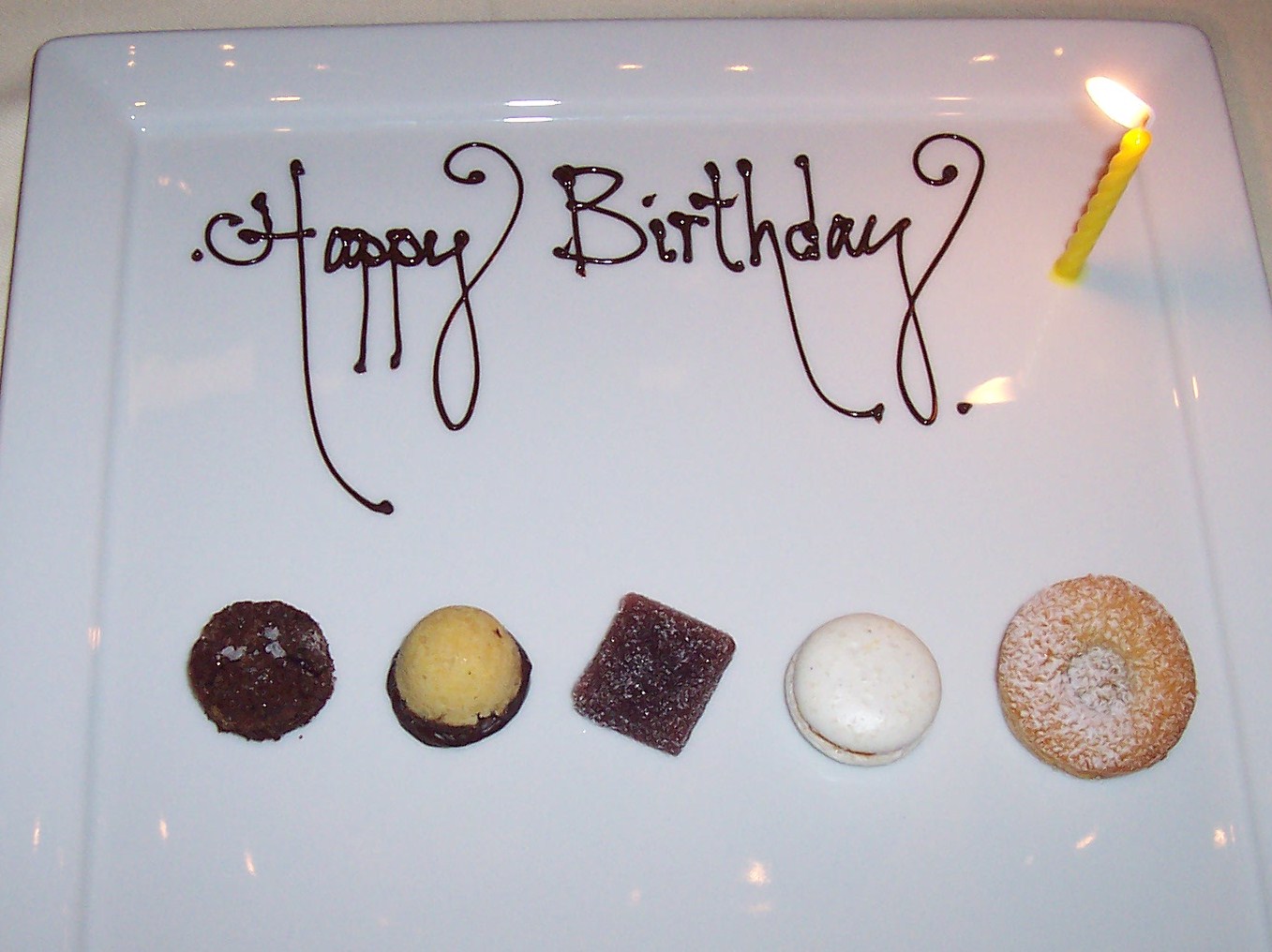 And lunch at Black Angus Steakhouse with Mom and Grandma.  The food was good there too, but cannot be compared to Charlie Palmer's.  I did appreciated both! 
Related Links:
http://www.charliepalmer.com/bloomingdale/home.html
http://www.charliepalmer.com/bloomingdale/home_files/Web_menu_050908.pdf