Island's Burgers Now Come With French Fries.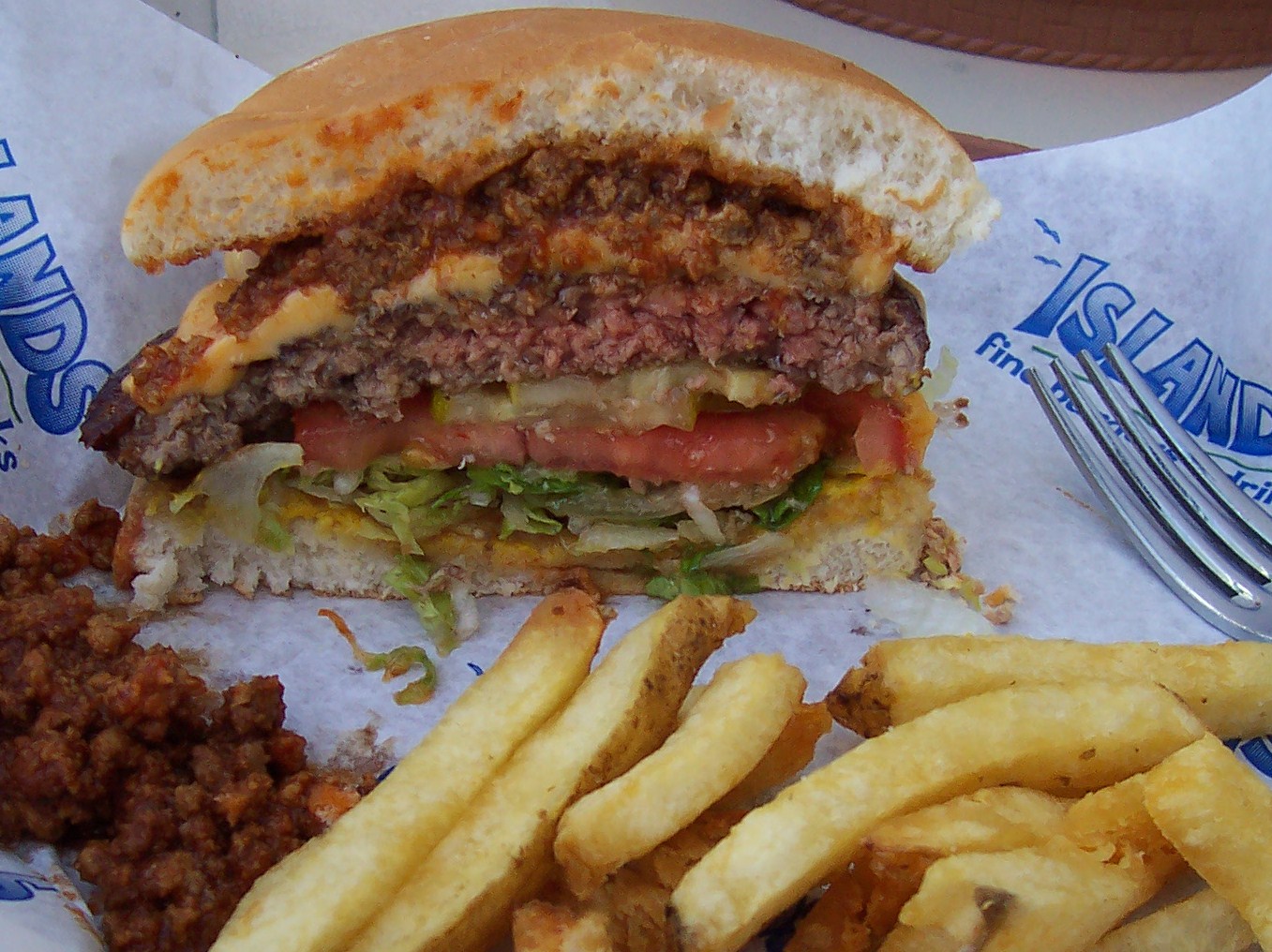 Did you know that Island's Burgers and Sandwiches now come with French Fries?  Yes, they finally do.  It used to cost another $5 for a Basket of Fries, which isn't that bad if you're with a group, but if alone it was too many Fries for too much extra money. 
It's rare that a restaurant start giving more for less, but by popular demand Island's changed the rules and did it.  Here we had the Pipeline Burger at the Bella Terra location.  Island's Pipeline is equivalent to a Chili Cheese Burger.  All was very good, and our waiter even asked if we wanted more Fries.
Thanks for the French Fries Islands — It's a much better deal, which we all need.  Ciao.
Related Links:
http://www.islandsrestaurants.com/