Islands Nalu Nalu Burger: We Surfed The Roasted Garlic Aioli Wave.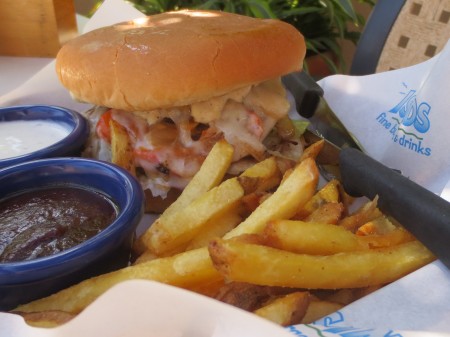 Islands Fine Burgers & Drinks — It's the Nalu Nalu Burger and it's new on Island's Menu.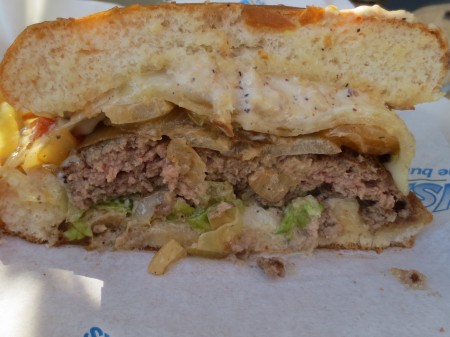 It's made with Roasted Garlic Aioli, Provolone Cheese, Sautéed Onions, Mixed Peppers, Hot Chili Pepper Rings and Lettuce.  Our Nalu Nalu Burger (above) was over-cooked and just okay.  We still prefer Mavericks, Kilauea, the Pipeline and the Hula to this Hawaiian wave.