It's A Wrap (Or Fork Roll) With Gnocchi: Simmered & Entered.
I've been working on 9 out of 10 Idaho Potato Commission Recipe Photo Contest entries.  The September/October contest officially ends today, then judging begins.  It's a wrap here with Idaho Potato Gnocchi with Pesto, the last dish prepared, photographed and entered to hopefully win again.  If nothing else, it was a learning experience with satisfying, tasty meals.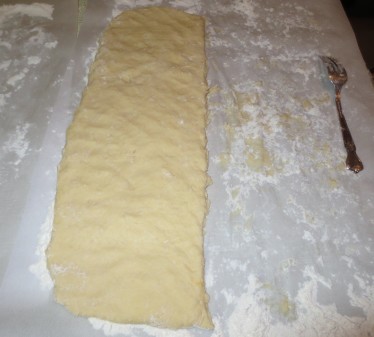 I hadn't made Gnocchi before — It's relatively easy, but gets sticky, so be liberal with the flour.
If you don't have a Gnocchi roller, they can be rolled on the back of a fork.
Contest recipe linked here includes a complete list of ingredients and instructions.
Cook 'em until they bob to the top, plus 5 minutes are general guidelines, but my main focus was the FINAL photo of the prepared dish (and flavor too) — The photo is everything to the contest and flavor most of the enjoyment of the labor, though a win would enhance that too.
Photos herein are not official entries in the contest — They're runners up.