It's Twenty Five Degrees In HB: Bordello Meets Burger Bar.
They say it's not just another spot to grab an ordinary Burger — Bordello meets Burger Bar.
We finally tried one of Twenty Five Degrees raved about Burgers, the Number Three with Mezzo Secco Jack, Green Chilis, Chipotle and Avocado.  Be prepared, it's pretty spicy.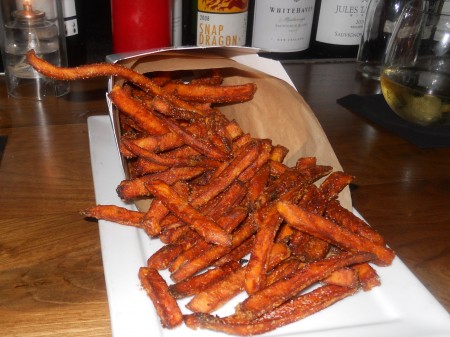 The Sweet Potato Fries are good, though our batch was slightly overcooked this day.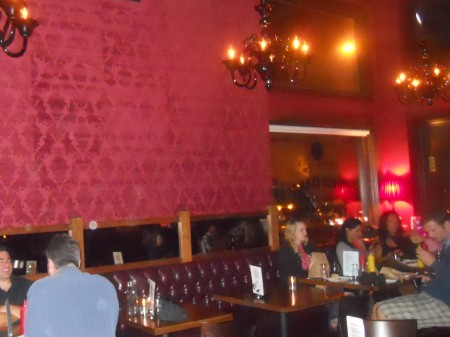 We like the dark, cozy environment and the prices aren't bad either.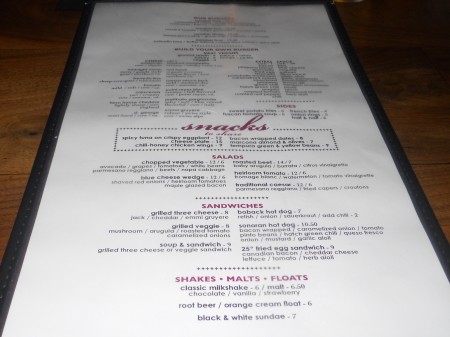 Enlarge Menu for a better view — We're going back to try a lot more.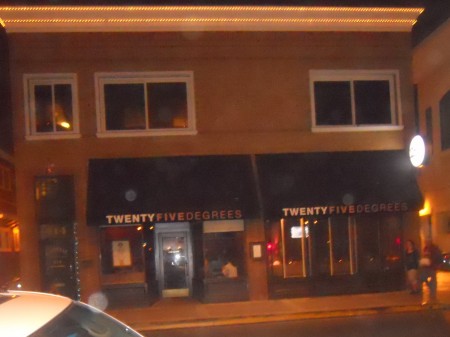 Twenty Five Degrees in Huntington Beach is a cool place.