Not Bad For A Turkey Burger Said The Irish Nachos.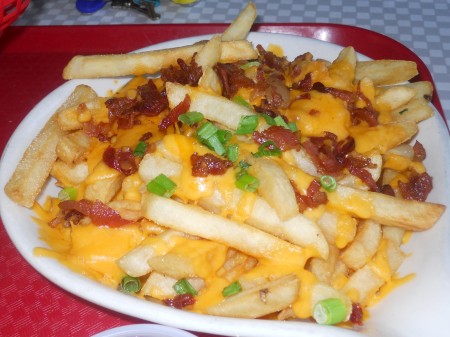 Knowlwood Restaurant claims to be The Home of the World's Best Hamburger since 1957.  I'm not sure about that, but some I know say they might have the best Turkey Burger.  Having never had a good one, it may be the most flavorful I've had, but it still can't beat the Beef.
When Irish Nachos are smiling, they're at Knowlwood.