Marie Callender's Frozen Pie Crust Creations.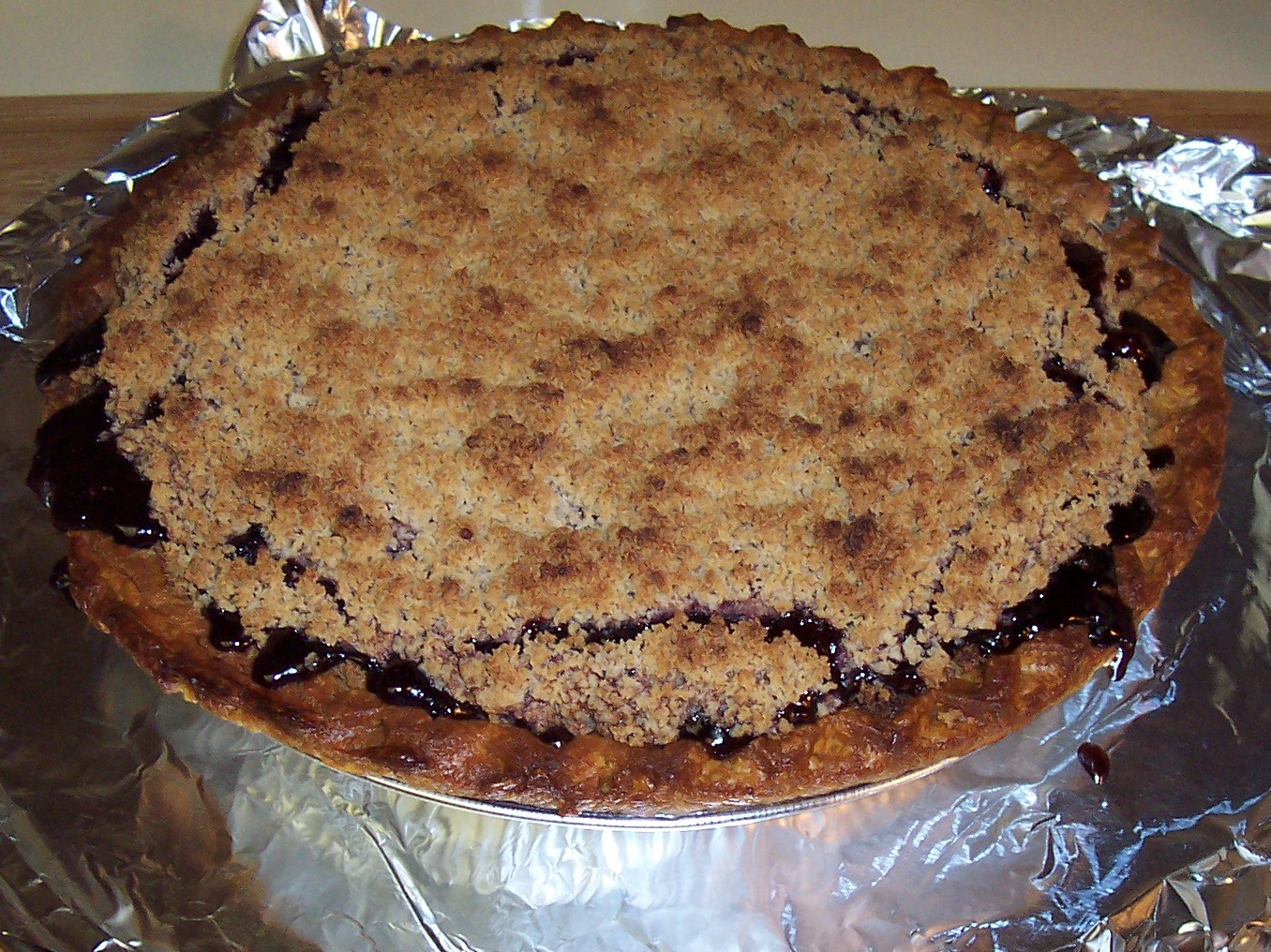 I received a coupon to try 4 Marie Callender's Frozen Pie Crusts (Deep Dish Pie Shells).  I'd always liked their Pies from the restaurant, but never tried their Frozen Pies or Frozen Pie Crusts.  There's a Marie Callender's Restaurant & Bakery down the street and fresh is always best.
My Grandma used to make the best Pie Crusts, but it's hard for her to do it these days.  She now uses the Mrs. Smith's Frozen Crusts, but says the Marie Callender's Crusts were very good too.  And I thought they were surprisingly great.  I would now choose these Frozen Pie Crusts when in need.  The 4 Pies I made were Blackberry with a Cinnamon Crumble Topping (above) and continuing.
Orange Cream Pie with Real Whipped Cream.  I used a Lemon Cream Pie Recipe and substituted Fresh Squeezed Orange Juice and Orange Zest for the Lemon.  This Pie was the BEST! 
Pecan Pie from the Karo Corn Syrup Bottle Label Recipe.  It's good and simple.  I add just a few extra Pecans.  I write only a few, because one time I added too many – HA.
Custard Pie was the fourth Pie we enjoyed during our Marie Callender's Tour De Pies.  I cooked the excess Custard in the toaster oven and will report the results of that later.  It's fun creating Pies when the tricky part is already done — I'd rely on MC's Crusts to do it for me.
Related Links:
http://www.conagrafoods.com/consumer/brands/brand_info.jsp?cookietest=true&page=marie_callenders