Medieval Times Dinner & Tournament: New Show And Upgraded Feast.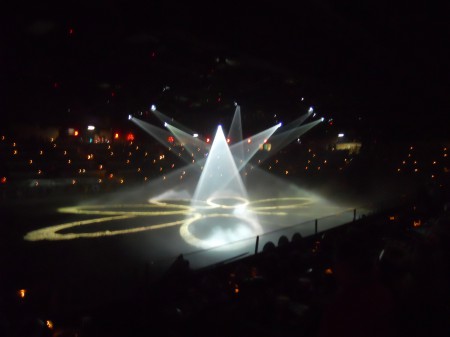 More rivalry and revelry at Medieval Times' New Show, two years in the making.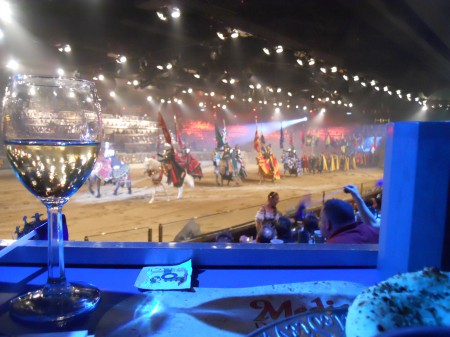 It's now showing at the California Castle with an upgraded utensil-free MENU.
Waiting to be called for the Dinner & Tournament with a Glass of Wine. 
Guests may also enjoy the Courtyard before the show.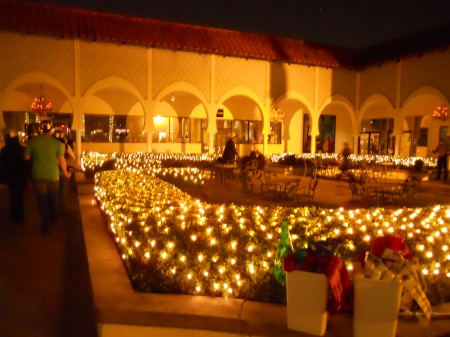 And the Sword Store.
All then enter the theater to join their assigned (colored) team members.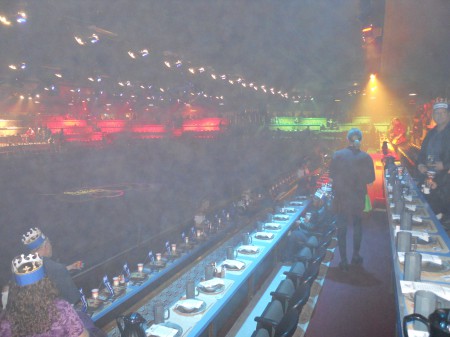 We cheered for the Blue Knight — Can't you tell by our lighting?
Menu — Though it reads Garlic Bread, it's Focaccia Bread with Olive Oil and Seasoning.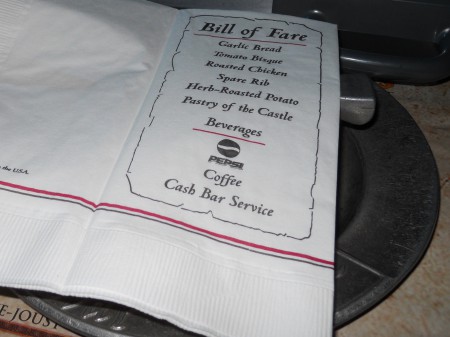 The show begins with the most spectacular horse (below) — It's gorgeous and talented.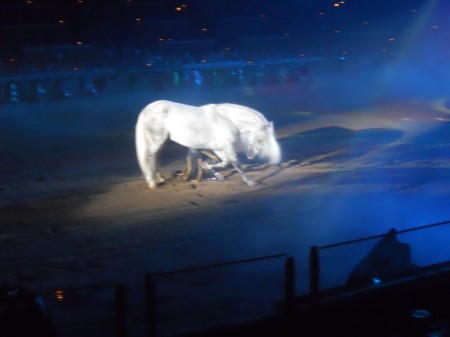 It and the free flying falcon made the show for me.
Tomato Bisque — We liked its flavor.
The Oven Roasted Chicken was juicy, tender and easy to eat without utensils.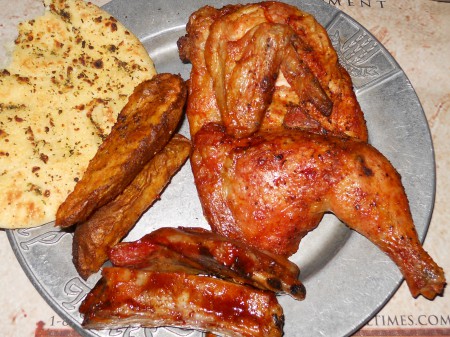 The Pastry of the Castle was warm Braided Apple Strudel.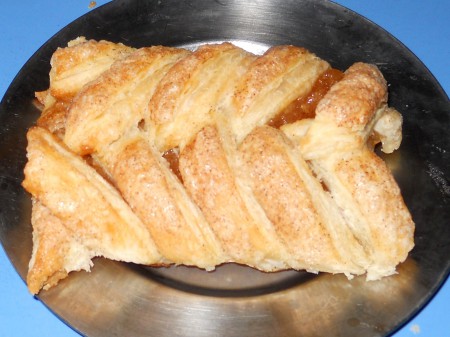 It struck me that Medieval Times sure employs a lot of people — Why not support it?!
I was here about 15 years ago and it's better than I remember, and a fun experience.
There's much hospitality at Medieval Times Dinner & Tournament and the food is good.
Castles are found in eight states and two countries — Time to get into the 11th Century.