Milk. It Sometimes Feels So Vital.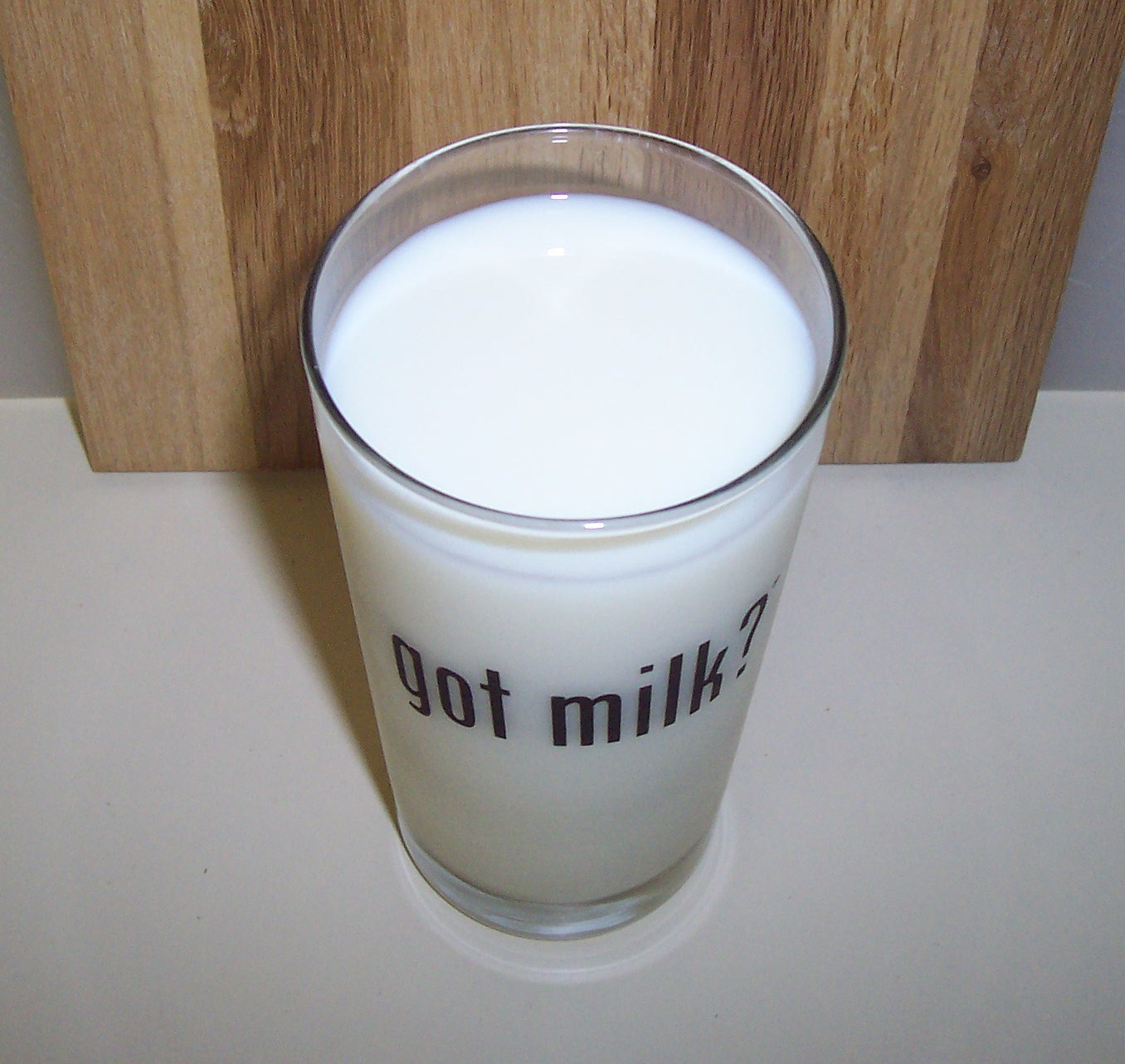 There are certain things we eat that MUST be accompanied by a Glass of Milk.  For me, it's Chocolate, most sweets, a homemade dinner or lunch, and breakfast.  Does anything satisfy or compliment certain foods better?  I know Red Wine does too, especially after a hard day, but we're talking about Milk now.  Sometimes "Got milk?" does make a lot of sense.
I don't know all the ins and outs about Milk — Some say aspects are good and others say differently.  I know I wouldn't want to give it up.  I often crave a very cold glass of it.
On a side NOTE:  I once won a contest using it in a recipe.  The contest was sponsored by Milk, thus I'm sporting a Milk Mustache in a print AD.  My recipe and mug were published in Gourmet and Bon Appétit Magazines a few years back.  See the link below for the print copy and recipe. 
Related Link:
http://www.ineedtext.com/Gourmet%20Magazine.pdf
More information regarding Milk itself:
http://en.wikipedia.org/wiki/Milk
http://www.moomilk.com/tour.htm