Nick's Pizza Is A Lot More Than Pizza.
Here's Deep Fried Crab Ravioli with Spicy Marinara Sauce, an uncommon Appetizer at any restaurant.  Nick's Pizza in Costa Mesa is family owned and has been open since 1968.  And the name 'Nick's Pizza' doesn't do it justice, since it offers so much more. 
I hear its Pizza is great, but haven't gotten around to trying it yet, because the Pasta is excellent.  Below is the Chicken Portobello, a grilled boneless Chicken Breast and Portobello Mushroom, with Artichoke Hearts and White Wine, served with Pappardelle in Gorgonzola Sauce.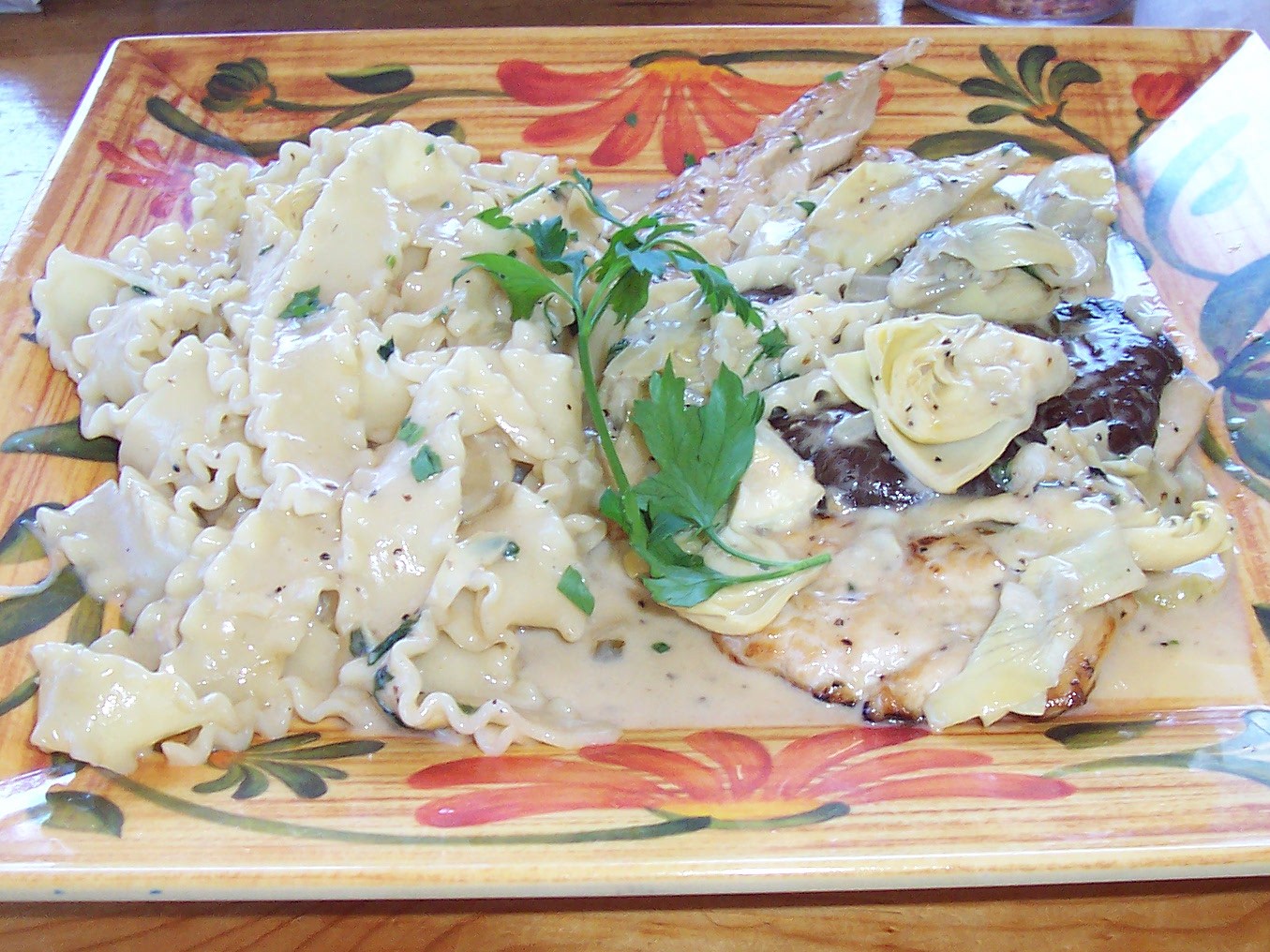 I'll be posting more about Nick's Pizza on Restrauntica, so please check there for more food pictures and information, and then check back here for more to come.
Related Links:
http://www.nickspizzapasta.com/