Not Close Enough Is Our Verdict: No Dinero For These Potatoes.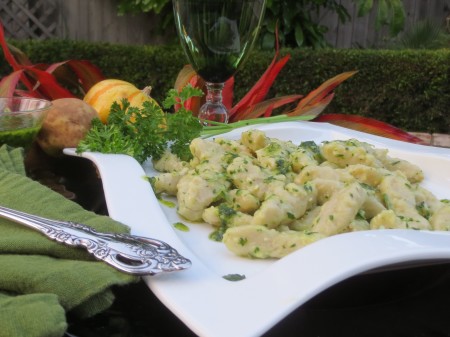 Well… I learned how to make Gnocchi (a good thing) and other dishes I'd never choose to make, but didn't win a prize.  All was for a Recipe Photo Contest sponsored by the Idaho Potato Commission.  My photos weren't selected and I think I know why.  It's all about the food (or Potatoes in this instance), not background, though important too, and I didn't get close enough.  Or the competition was stiff.  I don't know.  I appreciate the incentive.
Moving on… to packin' for moving, as previously reported — I'll compete again when time.