Two Saucy Broads In Fullerton: A Yelp (Meatball) Sandwich Pick.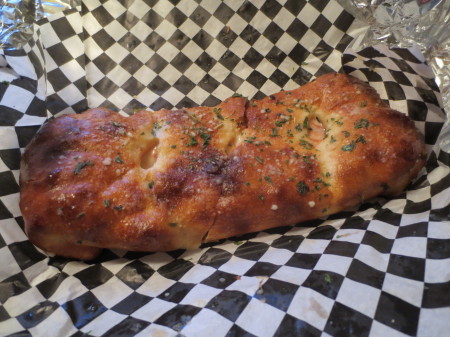 Though you can't see the Meatballs in this photo (above), it's a Meatball Sandwich from Two Saucy Broads in Fullerton.  They're reported to make some of the best Meatballs around, says Yelp.  Since I'm in the process of moving to Fullerton and was nearby, I gave them/it a try.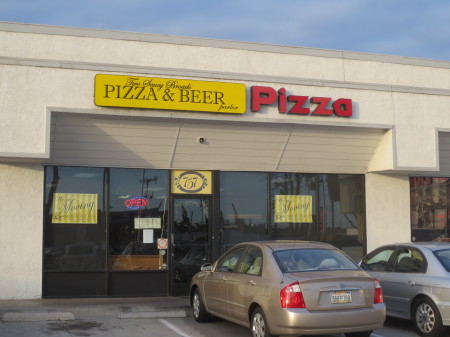 The Sandwich is called Mom's Meatball Parmesan — It's different than the average Meatball Sandwich in that it's baked in Pizza Dough, similar to a Calzone, but they don't call it that.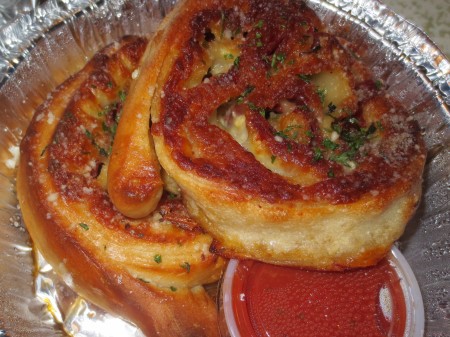 Also pictured are two Pepperoni Pinwheels with a side of Marinara Sauce.
Both were very good and I love the name… Two Saucy Broads (one is pictured below).  Though the original focus was on the Meatball, it's the Sauce and Dough that I liked best.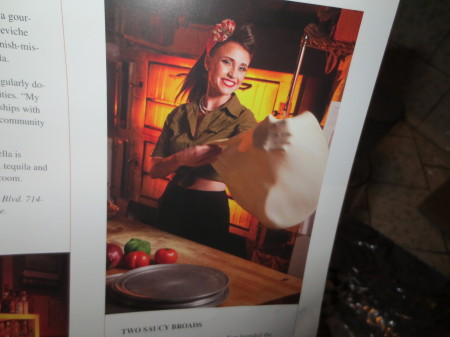 Once settled in, I'll go there again, once they're settled in their new, larger location too — They plan to move from Commonwealth to Hyland in Fullerton by the end of the year.  I'll be there.