Philly's Best (PA in CA) – I Love Their Sandwiches.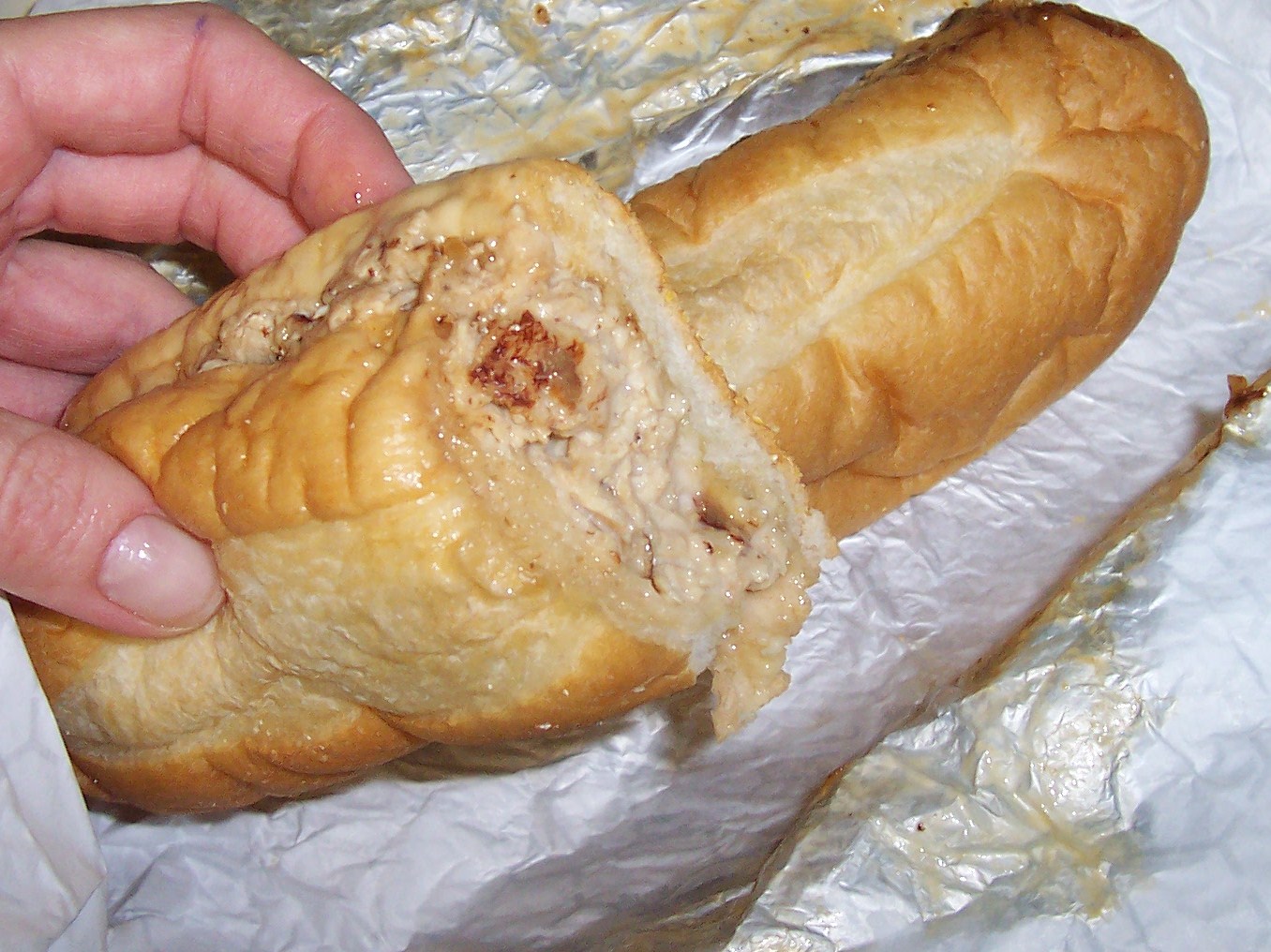 This is a Chicken & Cheese from Philly's Best, and they're grilling Steak below.  Both the Steak & Cheese and Chicken & Cheese Sandwiches are made with White American Cheese, unless otherwise requested — They offer Wiz too, if you've got to have it.  And of course grilled Onions, Peppers and Mushrooms can be added. 
The Steak and Chicken Sandwiches are equally awesome.  I like to eat them with Pickles and Peppers.  They have two different kinds of Pickles and I like them both, and I'm particular about my Pickles.  I've been to the Irvine and Huntington Beach locations, but 'Philly's Best – Authentic Cheesesteak and Hoagie Shop' now has over twenty restaurant locations.
Related Link: