Phony Food To Go With Our Favorite Twilight Zone Episode.
Would you believe ALL the food pictured in this post is fake?  It's true — It's all phony baloney!  Some of it looks close to real and some obviously counterfeit.  Nonetheless, it's the best forged food we've seen.  It goes well with our favorite Twilight Zone episode titled a Stopover In A Quiet Town.  In it a couple wakes up in unfamiliar surroundings (a doll house) after a night of  partying.  They then discover that everything in the house and town is a prop and that they're now living dolls for larger people on a different planet.  These party platters would be served there.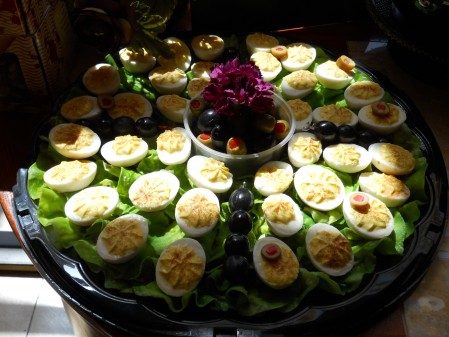 All photos were taken at The HoneyBaked Ham Company in Corona Del Mar.
11/09/11 Update:  The Corona Del Mar location is now closed.