Photos From The Farmers' Market In Corona Del Mar.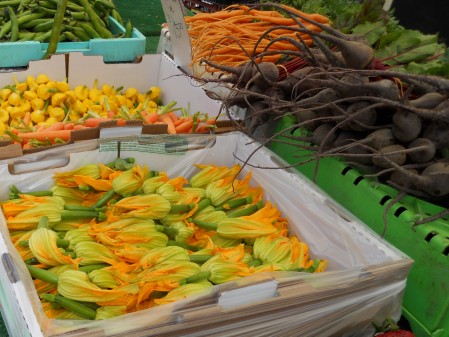 We'll soon be posting about Orange County Farmers' Markets on Examiner.com.  This weekend we started with a visit to the Corona Del Mar Farmers' Market.  Our visit was also inspired by the new Cookbook we're trying, Southern Living's Farmers Market Cookbook.
Right now the Corona Del Mar Certified Farmers' Market has a lot of beautiful flowers — You can surely tell it's Spring.  It's one of the smaller Farmers' Markets in Orange County, but offers plenty of variety.  We post a sampling here and will later publish a slide show on Examiner.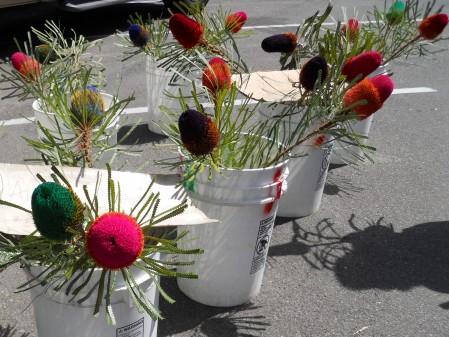 The Corona Del Mar Farmers' Market is at PCH and Marguerite, near the pictured clock tower.