Potato Chip Baked Chicken Strips, 3 Flavors.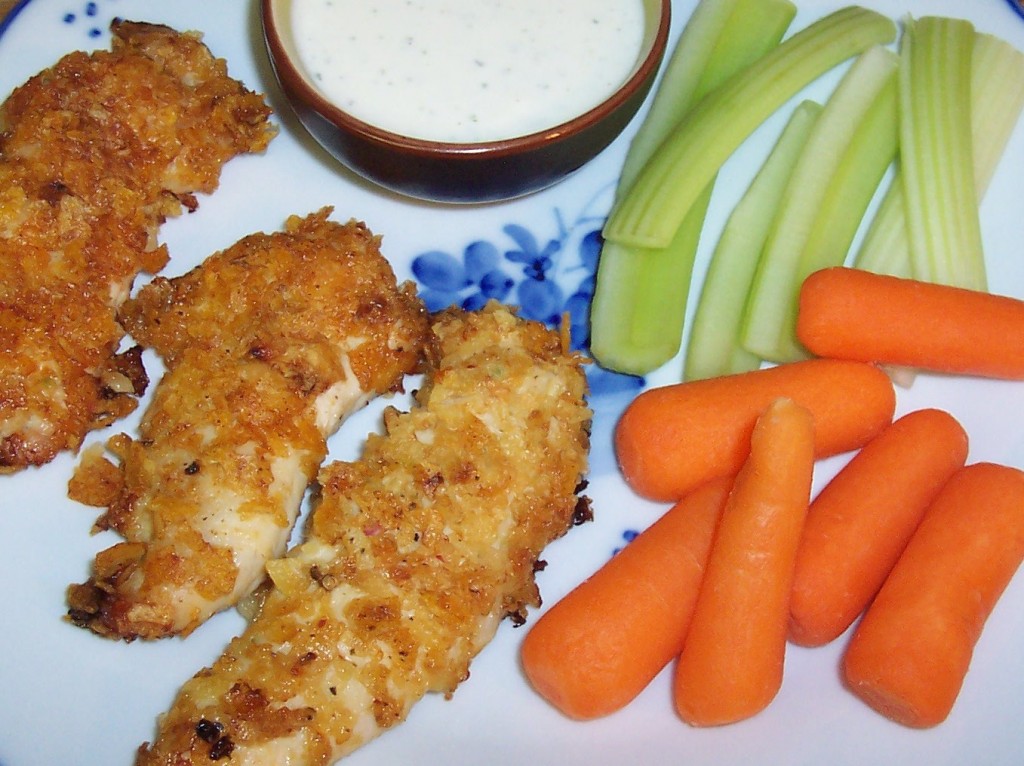 Have you tried Potato Chip Baked Chicken?  I've been wanting to make it for a long time now — So I reviewed a few recipes and finally made these Potato Chip Baked Chicken Strips.  The process couldn't be easier.  I just dipped Chicken Strips in melted Butter, rolled all in crushed Potato Chips until well coated, then baked the strips in the oven at 350° for about 40 minutes.  The baking time will depend on the size of YOUR Chicken pieces.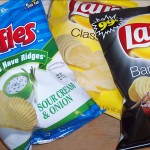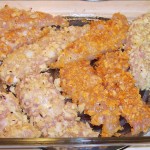 Overall, I thought they were good, but not great as expected.  As shown in the above photos, I experimented using 3 different flavors of Potato Chips, Sour Cream & Onion, Classic and Barbecued — We liked the Chicken Strips with the flavored Potato Chips the best.
Official RECIPES and related TIPS:
http://www.cooks.com/rec/view/0,1839,152162-251202,00.html
http://www.ehow.com/how_2194851_potato-chip-chicken-oven-baked.html