Pretending To Be On Holiday On A Holiday At Woody's Wharf.
At Woody's Wharf on Labor Day, one stop on our ten mile walk — It's how we roll on a holiday.
In Newport Beach, we pretend to be somewhere far away, though it's nice to be able to walk there. And we toast to the Smoked Fish Appetizer at Woody's Wharf. We'd go back for it.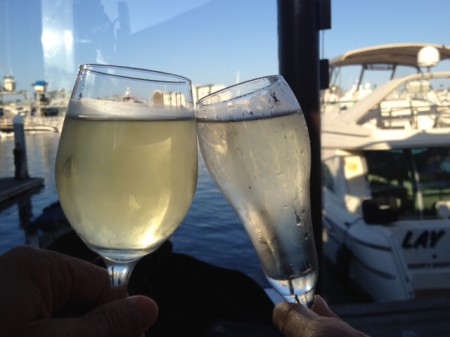 No more labor on this Labor Day — That's what it's for, right?! Signing out for now.