Spring Sprunging On Easter Day: Paving The Way For Yo No Se.
An Easter table setting awaiting a family meal.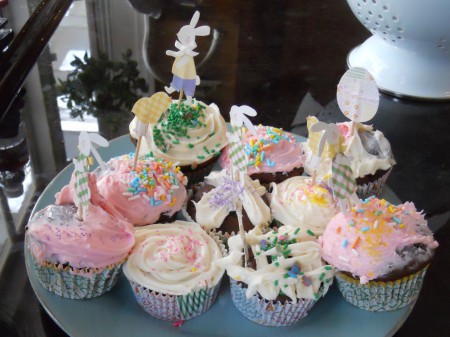 Easter Cupcakes made by Kids in the Kitchen.
A backyard set for BBQ-ing, Ping Pong, Appetizers, Mimosas, doing nothing or anything.
Chef Lexi of Kids in the Kitchen cleaning the BBQ — Cute and helpful, a delightful combination.
Remnants of Candy, gifts and cards scattered throughout — Happy to be alive in Spring!