The Best Office Bake Sale I've Ever Seen.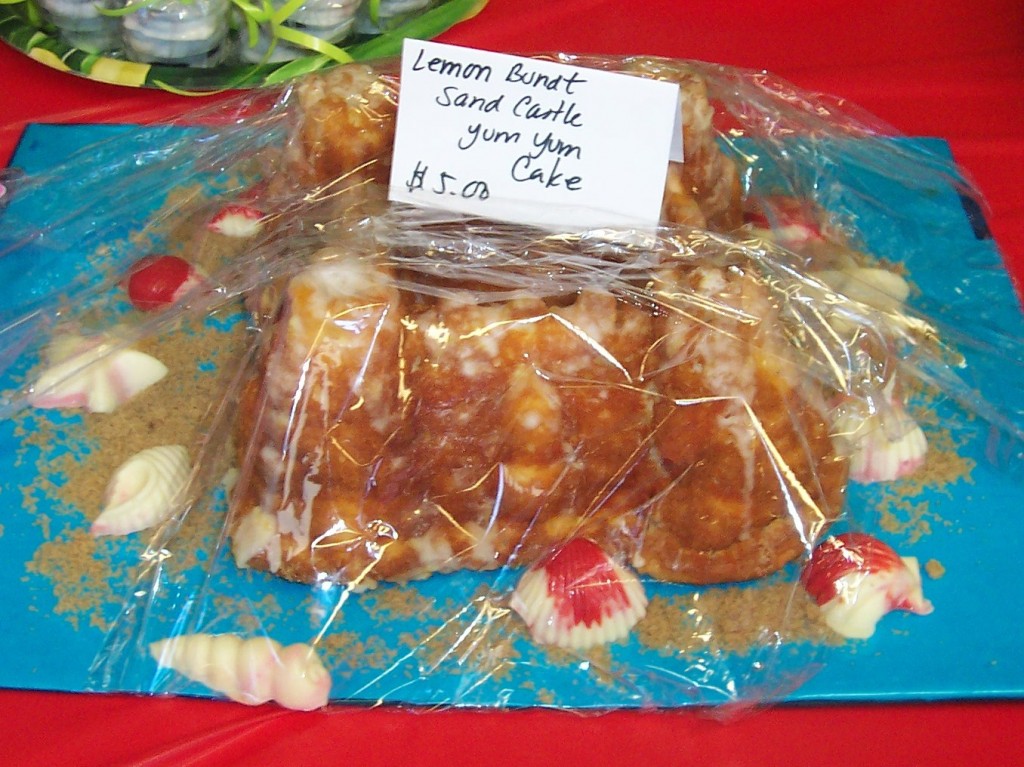 This Office Bake Sale raised $570  in a little over an hour — Not a bad wage.  All proceeds of the sale will be going to local charities.  Bake Sales are an excellent way to raise money.  It's a WIN-WIN.  And they are extra yummy if you have good Bakers in your office.
This post includes just a sampling of the Baked Goods — In addition to what is shown HERE, there were several Pies, White Chocolate Fudge, Biscotti, Chocolate Dipped Rice Krispie Treats, Homemade Shortbread Cookies, Pumpkin Bars, Banana Cake with Cream Cheese Frosting, Chocolate Dipped Oreo Cookies and much more.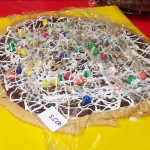 My small contribution was this Orange Bundt Cake with an Orange Glaze (below).  It's a White Cake doctored up with Orange Juice, Orange Peel and Powdered Sugar.  It was designated to sell whole for $5 — I hope its purchaser liked it.  I liked what I bought.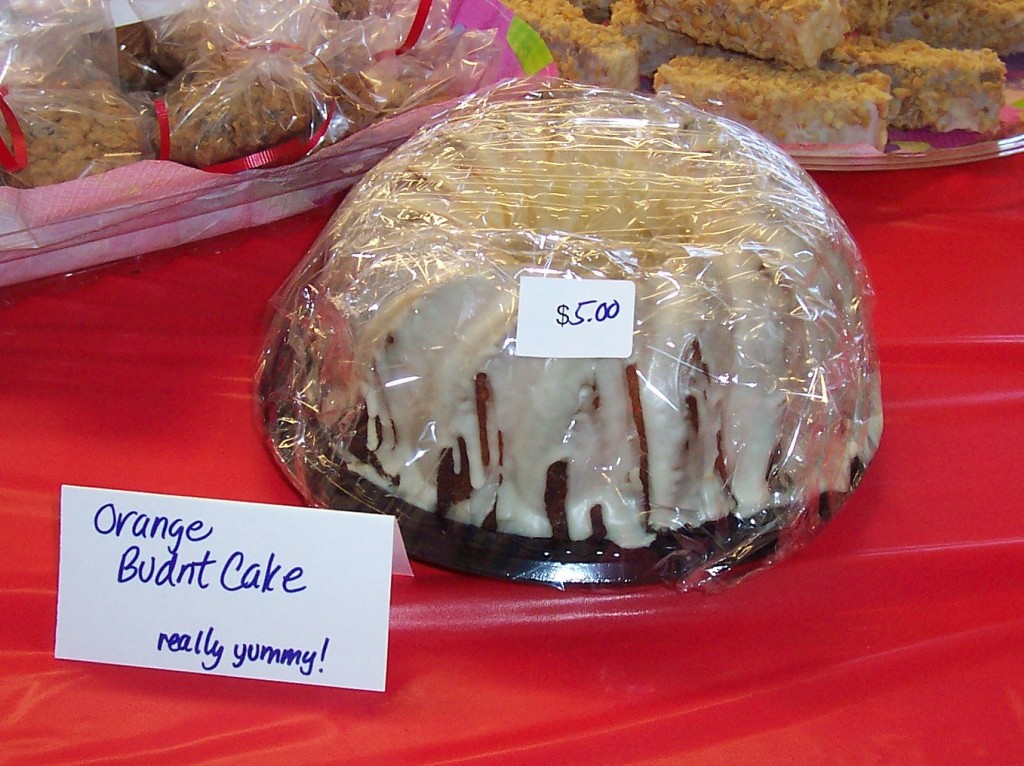 See More Bake Sale Tips HERE:
http://baking.about.com/cs/hintsandtips/a/bakesales.htm