The Largest Taco In Orange County.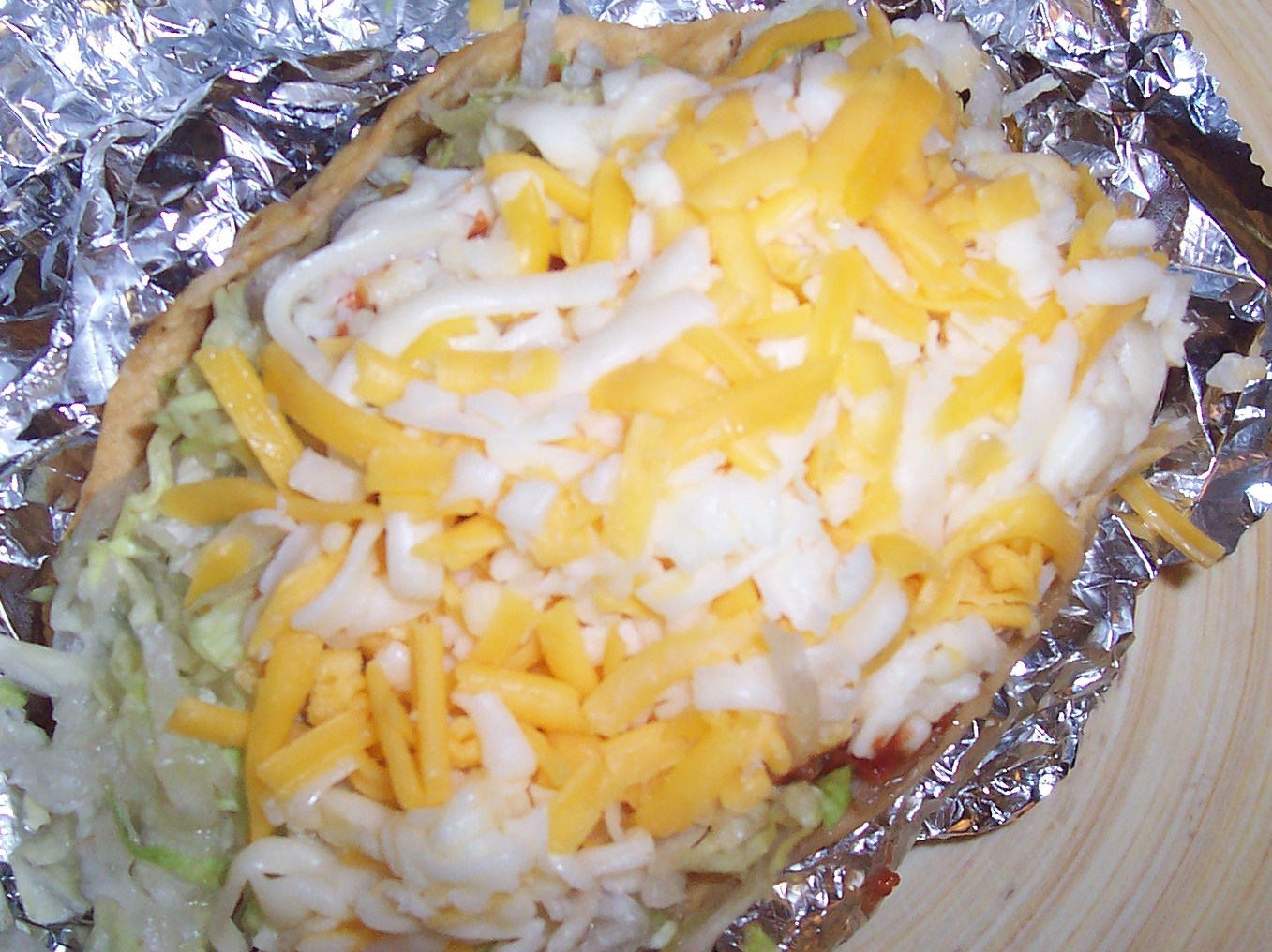 I've discovered the largest Taco in Costa Mesa and possibly all of Orange County.  It's at Mi Casa Mexican Restaurant & Bar, a family owned place that's been open for more than 35 years in Costa Mesa. Although I'd heard many great things about the restaurant, the Tacos weren't specifically mentioned. The buzz seemed mostly about the Mexican Pizzas, gigantic Burritos and stiff Margaritas.
In a visit this year with friends, we happily confirmed the quality of the Margaritas, and I had my first Mi Casa Taco.  It was huge. Once I was able to pick it up, I didn't put it down.  It was that good, plus I didn't think I'd successfully be able to pick it up again, so I just kept eating.  Now I have Chicken Taco tunnel vision – And each visit it's been stuffed with superior meat, fresh lettuce and what seems like a whole brick of grated cheese on top.  Yum!  It's consistently enjoyable and filling.  My friend says the Beef Taco is just as delicious.
Related Links:
http://www.ineedtext.com/FoodBlog/?p=1321