The Old Vine Café At The Camp: We Are Still Talking About It.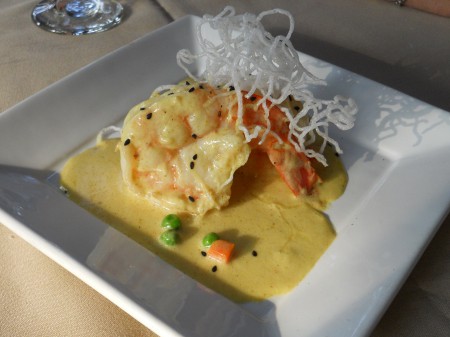 WOW!  We had one of the best meals ever at the Old Vine Café at The Camp.
It's a relatively small restaurant with airy, open indoor/outdoor seating.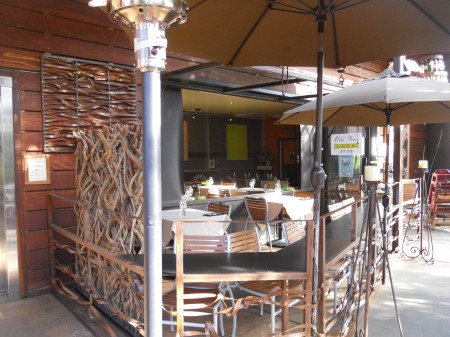 We thoroughly enjoyed our patio seat and hope for the same one next time.
We like the Tasting Menus so much, we want to try them ALL.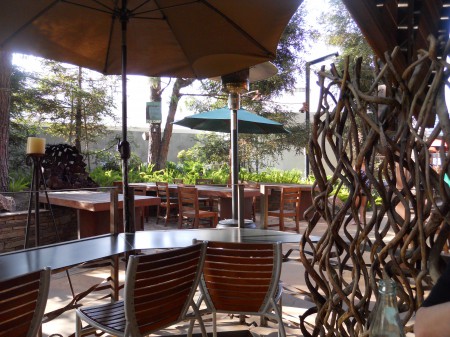 There are 9 Tasting Menus to choose from, which are basically four course meals, with Wine paired with each course — The food portions and Wine pours are extremely generous too.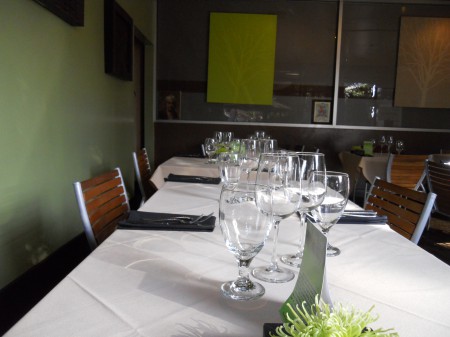 The Old Vine Café is stylish and its virtuoso menu is presented on painted canvas.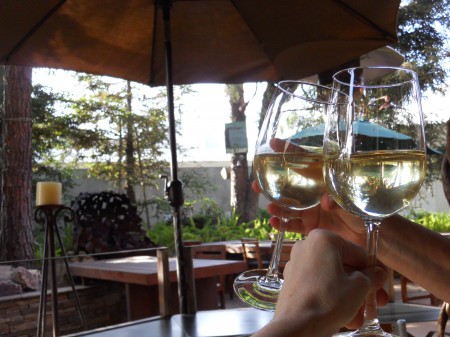 It was hard to decide, but we chose The Premium Tasting Menu and Savory Tasting Menu.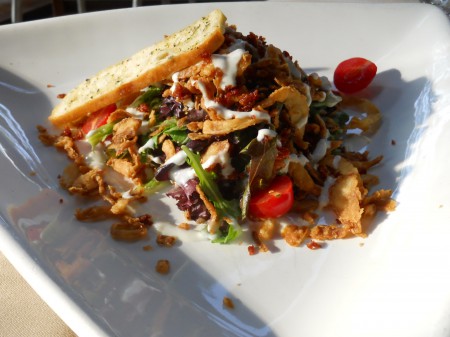 TOAST between each course and if you fancy a Wine, take a bottle home.  We fell for the 2007 Von Hovel Riesling Spatlese, Mosel Saar Ruver Germany.  It was crisp and not too sweet.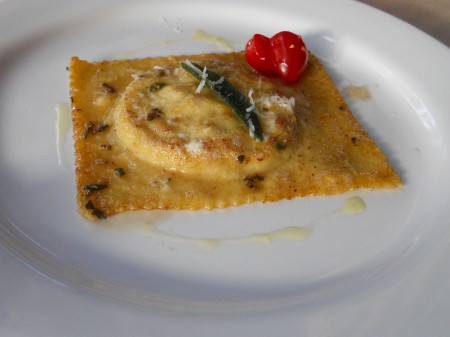 The pictured are generally described — See Dinner Menu for complete (better) descriptions.
At top from first course down, we savored Large Shrimp with a Lemon Grass Curry Sauce.
And Seasonal Greens with Crispy Prosciutto, Fried Onions and Maytag Blue Cheese, a giant Hand Made Raviolo with Smoked Duck, Goat Cheese and Porcini Mushrooms in Brown Butter with Sage, and Prosciutto Wrapped Baby Artichokes with a Citrus Infused Olive Oil.
Char Grilled Lamb Chops with a Blueberry Malbec Demi Glace — The Sauce was magical.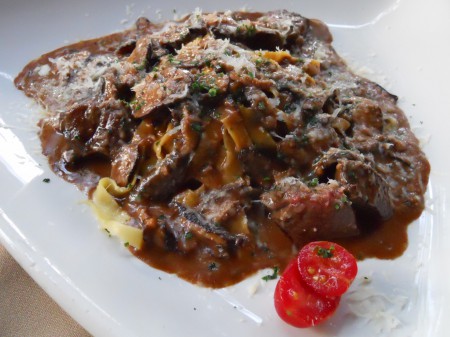 Beef Tenderloin Stroganoff with Shitake Mushrooms served over Hand Made Fettuccini.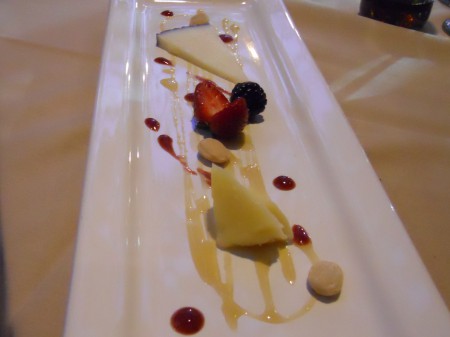 Artisan Cheese with Marcona Almonds and Fresh Fruit.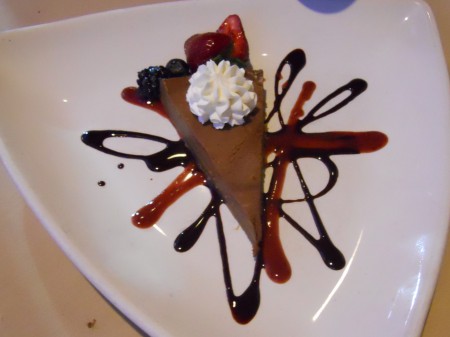 Dark Chocolate Cream Cheese Cake — Cheers to that with Port.
All is set near tall pine trees, a CAMP fire, hammock and the largest wind chimes I've seen.
Mark McDonald is the Old Vine Café's Chef and owner, and a true expert on Local Cuisine, where Orange County's Best Restaurants are highlighted .  I'm also a listed expert and humbled to be named amongst others far more knowledge, especially after this meal.
It's worth the sometimes parking hassles of The Camp — Once you're there, it's a delicious escape.  I love it, I love it, I love it, like a Joyologist, and should have my leg kicked up high.
Already ready for the next OVC Tasting Menu.