The Veggie Grill Soup & Salad Combo For Lunch.
Have you heard of The Veggie Grill?  It's a small chain that I heard was good — So a couple of us tried it today for lunch and liked it.  I'm not in love yet, but the food was fresh, the restaurant was clean and the service was extra friendly and helpful.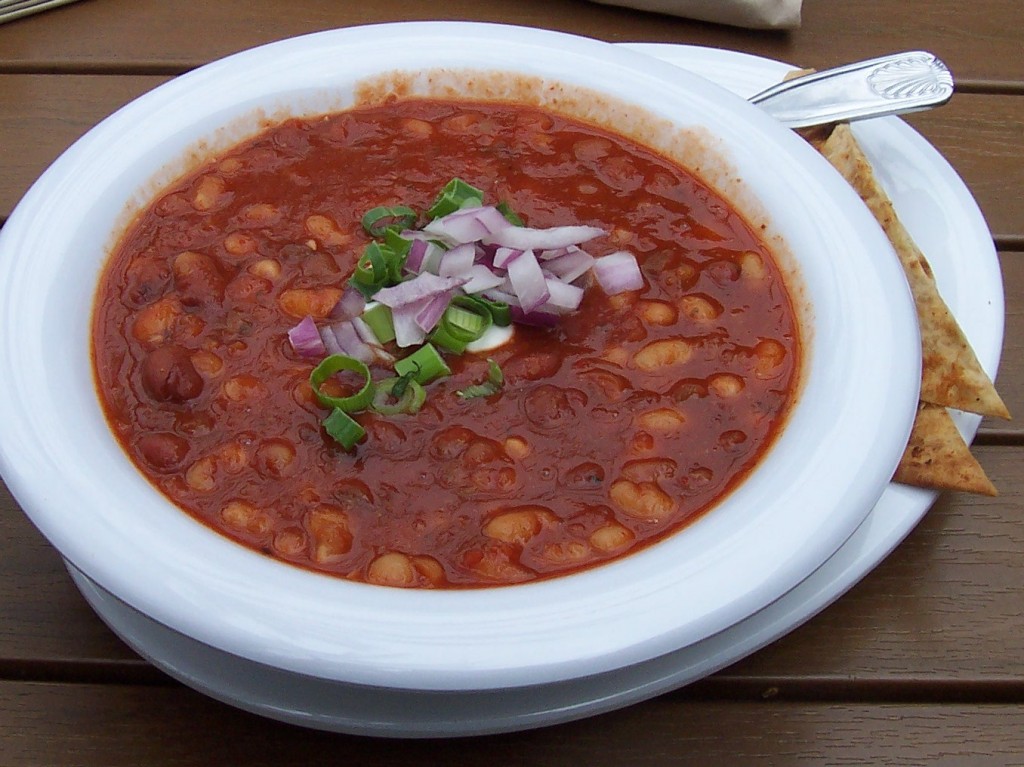 We visited The Veggie Grill at The Irvine Spectrum.  It's a semi fast food type of place, whereas you order and pay at the counter, then they deliver your food on real plates with silverware.  This first visit we both tried the same, a Baja Fiesta Salad and Bean Me Up Chili for the Soup & Salad Combo.  They also offer a few interesting Veggie Sandwiches and Burgers we'll need to try next time.
The Veggie Grill: http://www.veggiegrill.com/