The Yard House Happy Hour Food Pictures.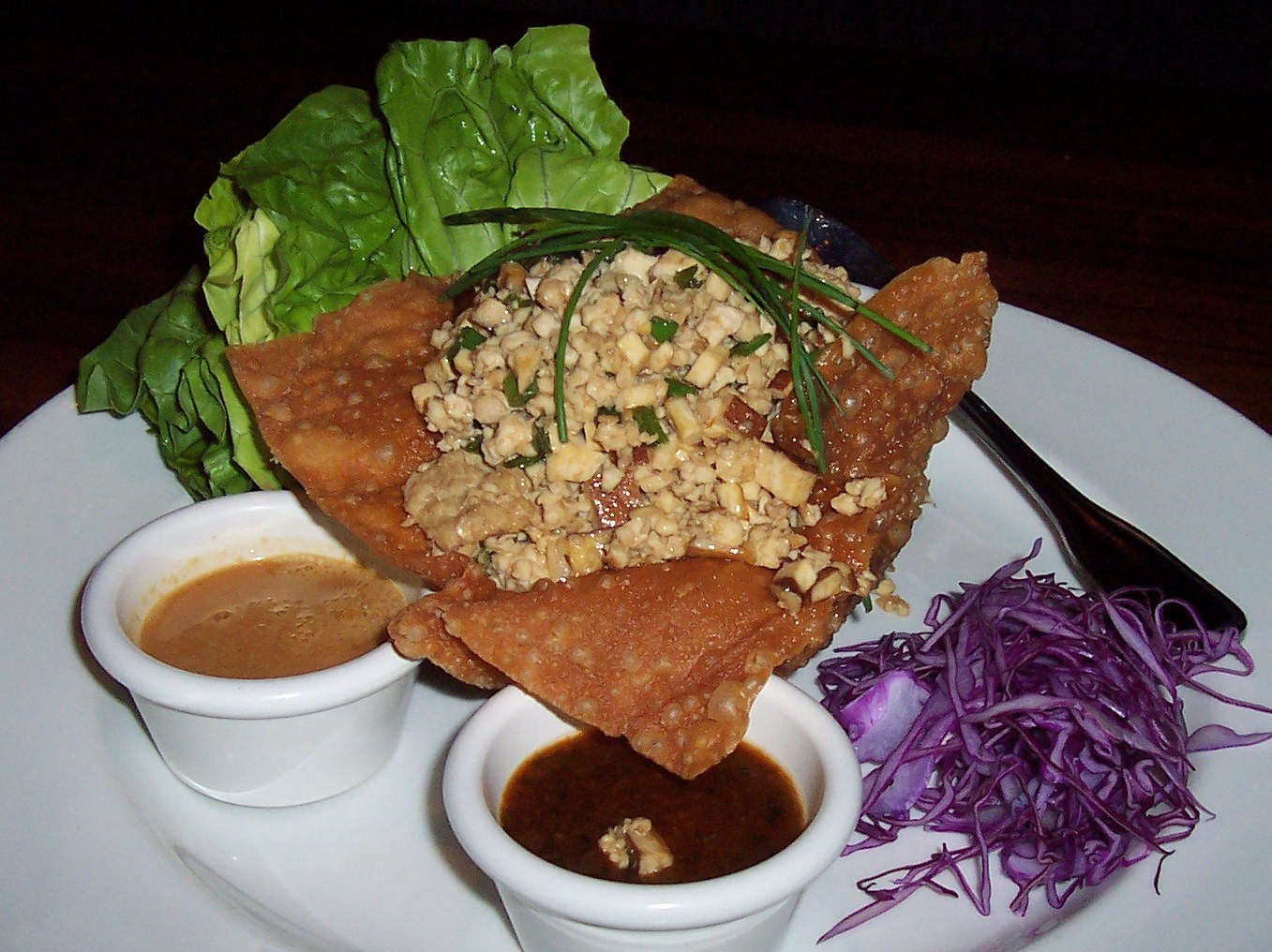 Most of The Yard House's Appetizers are half price Monday through Friday from 3:00p.m. to 6:00p.m.  Here's a few we recently tried at the Fashion Island location.  The Lettuce Wraps are really good – I like the accompanying Sauces.  The Chinese Garlic Noodles are okay, a little boring, but the unique California Roll made up for it.  It's flavorful and different than any California Roll I've ever had.
We finished with the Pint Sized Trio Sampler with included a Chocolate Souffle, a Lemon Souffle and a Peach Apple Cobbler.  It was a dream combination for me.  WOW!!!  I want it again.
Related Links:
http://www.yardhouse.com/flash/default.asp
http://www.ineedtext.com/FoodBlog/?p=762