What's A Quiznos Sammie? It's Small But Good.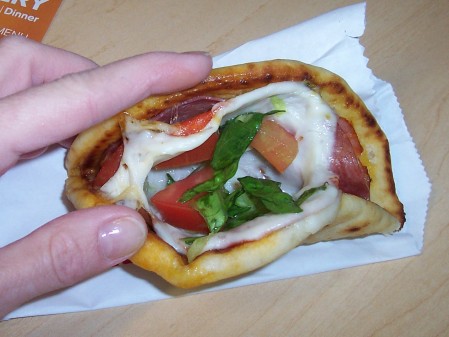 Quiznos Sammies are mini Sandwiches on Flat Bread.  There's not much Meat nor anything else, but the Bread and Sauces make 'em pretty tasty.  I especially liked the Chipotle Mayo on the Sonoma Turkey (below) and Basil Pesto on the Italiano (above).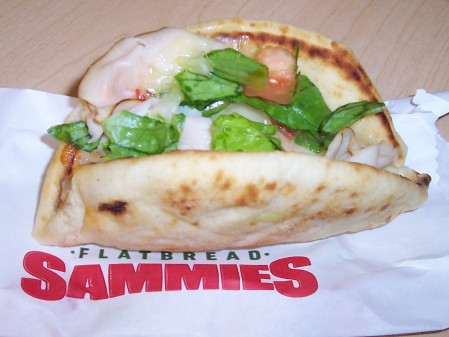 Quiznos currently offers 7 different Sammies at $1.99 each.  There are a couple others I'd like to try — Overall, Sammies seem like a girl's (or kid's) menu item.  I don't see many guys being satisfied with these two for lunch.  And it's a little embarrassing ordering a Sammie.
Quiznos DIRECT: http://www.quiznos.com/subsandwiches/