Archive for May 14th, 2008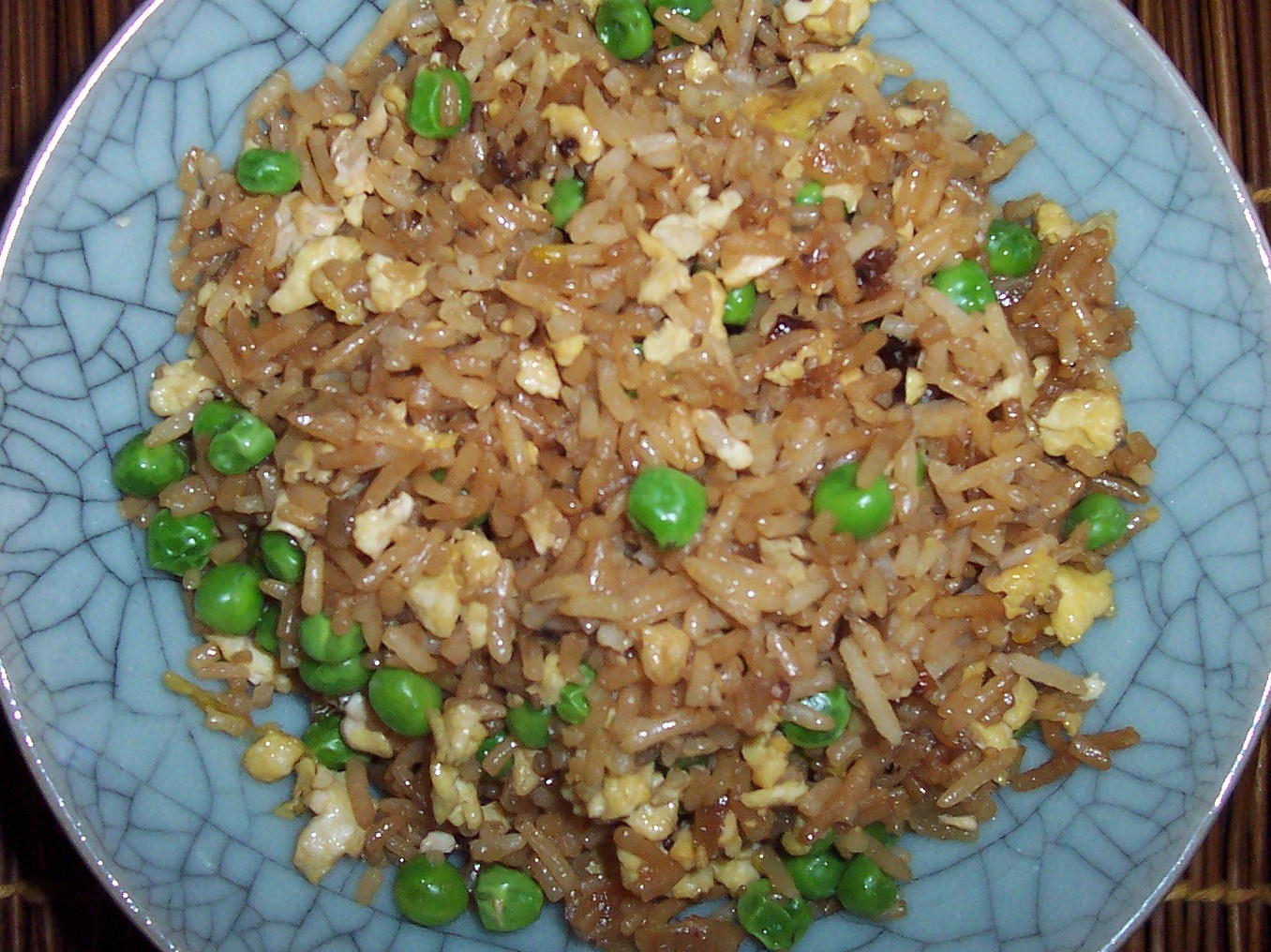 Fried Rice is so easy to make, especially if you already have left over rice.  For a simple and flavorful Fried Rice, just dice half an Onion, then carmelize in Oil/Butter.  Once cooked well, add a clove of minced Garlic, cook for a minute, and then add the prepared Rice, thawed Peas, Soy Sauce and Sesame Oil. 
Mix all together and heat through.  Then push the Rice to one side of skillet and scramble a couple Eggs on the other side.  Once cooked, fold the Eggs into the Rice.  Taste.  Stir in more Soy sauce, if necessary.  You're done.
Note:  Sometimes it's easier to scramble the Eggs in a separate pan to avoid having them prematurely mix with the Rice.