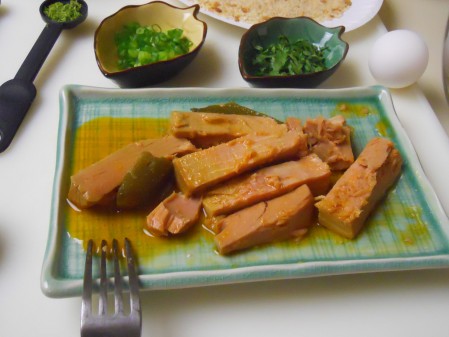 A few months back, I entered the Tonnino Tuna Chef Challenge for which I created a recipe using Tonnino Tuna and a video preparing same.  I didn't expect to win (and didn't), since my first recipe video was fraught with technical errors, but I did learn a lot, like not to take longer to combine the recipe ingredients than the video is allowed to be.  That's pretty important!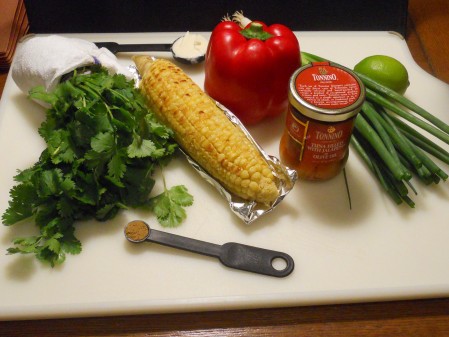 Aside from the video, the recipe turned out damn good — And now that the competition is officially over, I've decided to publish my Calypso Tuna Cakes recipe below.  To find out more about the challenge, recipe and video see here.
Regarding competitions, challenges and contests… It's not cool, right, nor appreciated if/when entry deadlines are extended — It's a little unfair, inequitable, unprofessional, misleading and disrespectful to those who entered on-time or by the competition's posted deadline.  The Tonnino Tuna Chef Challenge deadline was extended twice.  I didn't like that and hope not to encounter it again.  However, I am pleased to discover Tonnino's high quality Tuna.  It's impressive, but not inexpensive.
Calypso Tuna Cakes
1 (6.7 oz.) Jar of Tonnino Tuna Fillets with Jalapeno in Olive Oil (loosely chopped)
1/2 Cup Bread Crumbs (1/4 Cup for Tuna Cake mixture + ¼ Cup for Tuna Cake coating)
1 Egg
1 Tbsp. chopped Cilantro
1 Tbsp. chopped Green Onions
1 Tbsp. Lime Zest
1/3 Cup Corn (roasted and cut off cob)
1/3 Cup Red Bell Pepper (diced)
1 Tsp. of Mayonnaise
1/4 Tsp. Cumin
Olive Oil for baking sheet
* A little reserved Jalapeno Olive Oil, if necessary to moisten Tuna Cake mixture (optional).
Preheat oven (and a baking sheet) at 400°.
Combine all ingredients reserving 1/4 Cup of Bread Crumbs on a plate.  Mix other ingredients together and form into (4 – 6) Tuna Cakes depending on preferred size.  Coat each Tuna Cake with the reserved Bread Crumbs.  Add Olive Oil to the heated baking sheet, and then add the Tuna Cakes.  Bake for 15 minutes turning once halfway through.  Remove from the oven, cool slightly and dig into the Calypso — YUM!
The Calypso Tuna Cake above was served with a blend of Chipotle Peppers and Sour Cream, Pico De Gallo and Hava Chips.  And they're named 'Calypso' for their regional ingredients, vibrant colors and tasty flavors, likened to the enlivening feeling of Calypso music.  Finally, it just so happens that I've met John of Food Wishes, the guy who actually won the Tonnino Tuna Chef Challenge and he's a cool guy.  Congratulations John!
* Unfortunately the final Calypso Tuna Cake photos aren't as fabulous as the recipe, but had to show something — To be replaced when made again.